The sixth volume of the series Workshops for Autonomies is aimed at young people and adolescents with  intellectual disabilities who start to have interests outside the family and wish to learn to manage their spare time on their own.
In the transition from childhood to adolescence, in fact, spare time is generally less guided and structured and, at the same time, more and more young people need to find opportunities to meet with their friends, to have new experiences, share interests and build relationships. Thanks to the tips provided by Geneva, Edward, Camilla and Lorenzo, the kids will learn, step by step, how to organize an evening out with their friends. Written in a simple language, it comes out with an agile guide for educators and parents and draws on the methodology developed by AIPD for promoting autonomies.
Introduction
Going out with friends
The cinema and the theatre
Dinner out
Going clubbing or to a concert
Grown-up fun
Dealing with the unexpected

Workshops for autonomy
---
The series comes from the experiences of "Programmes for teaching autonomy" led by the AIPD (Italian Association for people with Down Syndrome). Each book offers material, activities and exercises for teaching the basics of autonomy to children and adolescents with intellectual disabilities. All the books, which are written using easy-to-understand language and are colour illustrated, come with a handy guide for educators and parents. As Anna Contardi affirms «We have been working at improving people's autonomy for 25 years. We have achieved excellent results. For example, we have managed to teach youngsters with serious intellectual disabilities, who are unable to read or write, to take public transport, handle money, take care of their personal hygiene, do housework and cook».
The volumes of the series
---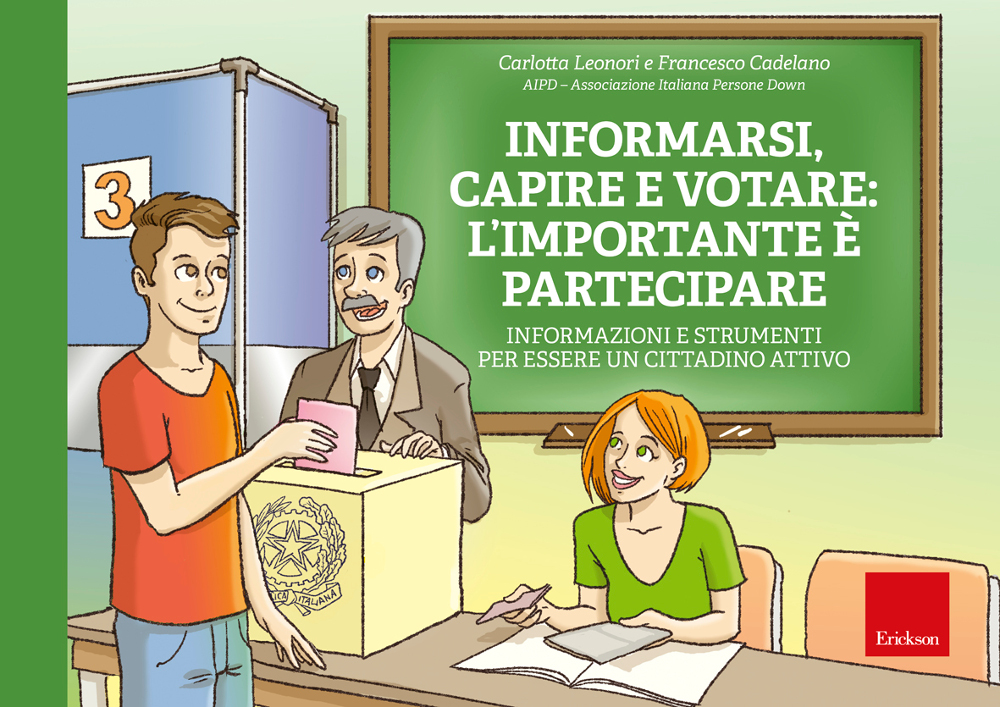 Get informed, understand and vote: the important thing is to participate
Information and tools for being an active citizen
Alone in the city without Mum and Dad
On the road – finding your way around crossing and public transport