From the leading experts in the sector, thanks to its technical and practical layout, the Sensory Disability at school Guide not only presents characteristics of the various sensory disabilities and their repercussions at school but also strategies for compensating for deficits, and didactic and psychoeducational intervention tools.
The book is divided into 4 sections which guide the reader in the different phases which characterise the work with pupils:
– KNOWING, OBSERVING AND EVALUATING: a clear and thorough definition is given on sensory disabilities; tools for their observation and classification are provided.
– PROGRAMMING AND TAKING ACTION: concrete strategies and interventions are given for effectively tackling particular didactic and educational needs.
– THINKING AND UNDERSTANDING: the emotional and relational implications the disorders carry are analysed.
– JOINING FORCES AND SHARING: strategies for building a synergic intervention network centred on the well-being of the child are given.
YOU CAN ALSO FIND THE FOLLOWING IN EACH CHAPTER:
– a sequential time line illustrating which phase the suggestions given in the chapter belong to
– a conceptual map which predicts and organises content
– a number of case examples
– in-depth analysis of scientific research
– interviews «A few questions for the expert…»
– advice for classroom teaching
– a summary of the contents presented in the chapter
There is also a wealth of supplementary new resources available online to complement the book
- SECTION I – KNOWING, OBSERVING AND EVALUATING
Introduction
Overview of sensory disabilities
Aetiology and diagnostic classification
Legislative framework
SECTION II – PROGRAMMING AND TAKING ACTION
Introduction
Educational methods
Educational and didactic programmes, aids and tools for visual impairments
Educational and didactic programmes, aids and tools for hearing impairments
Aids and technological supports for sensory disability
SECTION III – THINKING AND UNDERSTANDING
Introduction
Problems of perception or perception of the problem?
SECTION IV – JOINING FORCES AND SHARING
Introduction
Parenthood as thoughts, writing and perspectives
Groups, communication and networking
The role of  associationism, volunteering and local resources

Erickson Guides
---
«Erickson Guides», the outcome of the work of the greatest Italian experts in these fields, represent the most complete tools for intervention in schools. They not only provide an exhaustive framework of thecharacteristics peculiar to the various disorders and their consequences at school, but also strategies to deal with them, assessment tools and didactic intervention.
EACH GUIDE OFFERS A PROGRAMME IN 4 STAGES

KNOWING, OBSERVING, EVALUATING Clear and exhaustive definition of the disorder, diagnostic criteria, integration of children in class, the evaluation process

PLANNING AND PUTTING INTO ACTION Strategies and practical interventions to be enacted at school to deal effectively with teaching and educational special needs

REFLECTING ON AND UNDERSTANDING Consequences in the spheres of emotions, relationships, self-esteem and self-perception

JOINING FORCES AND SHARING Strategies to act synergically and involve school and family to improve the child's wellbeing
IN EACH CHAPTER YOU CAN FIND...
a sequential time line which illustrates in which phase the practical indications given in the chapter are placed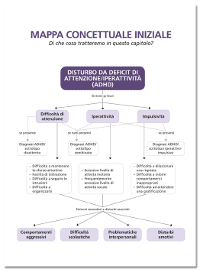 a conceptual map that illustrates the main contents and how they are related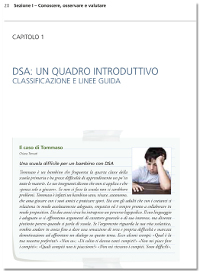 presentation of case examples, through short descriptions, portraying children in their daily typical situations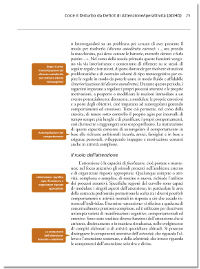 questions and key points alongside each paragraph to tell the reader what it is talked about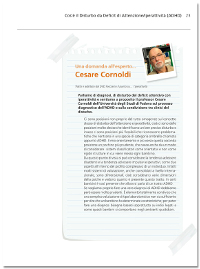 interviews with experts on the most debated and current aspects of the disturbs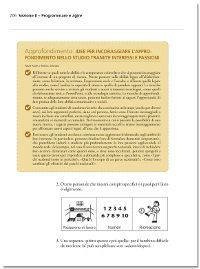 in-depths explanations of meaningful concepts and terms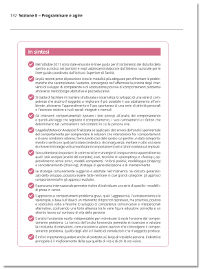 final summary box of the main contents dealt with in the chapter