This book provides teachers with an exhaustive framework of the characteristics peculiar to the various disorders, offering a number of indications and suggestions on how to work effectively both with cases where targeted remedial work is needed for specific difficulties and in situations where simple development or work in the emotional-motivational sphere and in the area of study methods is required.
The guide, the outcome of the work of the greatest Italian experts in the field, with its theoretical practical layout, offers a wide range of evaluation tools and proposals for didactic intervention (either for remedial or development work), thus offering the reader an essential tool to be used to deal with the increasingly more complex challenges that schools are asked to face.
As an appendix are national references on SLD and a section regarding the most widely used evaluation tools
A PROGRAMME IN 4 STAGES
1. KNOWING, OBSERVING AND EVALUATING
diagnostic criteria, integration of children with ADHD in class; the evaluation process
2. PLANNING AND PUTTING INTO ACTION
strategies and practical interventions to be enacted at school
3. REFLECTING ON AND UNDERSTANDING:
consequences of ADHD in the spheres of emotions, relationships, self-esteem and self-perception; what to do at school and at home in order to provide adequate emotional-motivational support
4. JOINING FORCES AND SHARING:
how to act synergically involving school and family
In the chapters:
– sequential time line which illustrates in which phase the practical indications given in the chapter are placed
– a conceptual map of contents
– presentation of case examples
– profiles of the latest scientific research
– in-depth explanations of meaningful concepts and terms
– interviews with experts on the most debated and current aspects of ADHD
– questions and key points alongside each paragraph, in order to activate metacognitive reflection
– suggestions for class teaching
– example activities and worksheets
– final summary box of contents
Additional online resources:
– 10 LEARNING OBJECTS to be used in class or individually
– the compensatory software ALFa READER 3, which can be downloaded on a free trial for 30 days
– the compensatory software hyperMAPS, which can be downloaded on a free trial for 30 days
– basic regulations
– Local support centre contacts
– in-depth articles
– a self-evaluation questionnaire
– useful links on ADHD
With contributions from 
- Cesare Cornoldi
- Daniela Lucangeli
- Giacomo Stella
- Enrico Savelli
- Flavio Fogarolo
- Patrizio Tressoldi
- Lerida Cisotto
- Claudio Vio

Introduction
SECTION I – KNOWING, OBSERVING AND EVALUATING
- Introduction
- SLD: An introductory framework. Classification and guidelines
- Functional diagnosis. Early identification, observation/evaluation tools and care
- Theoretical conceptual reference models. Cognitive processes and learning styles
- Reading and understanding a text. Specific reading disorder (dyslexia)
- Writing and planning a text. Developmental dysorthographia and dysgraphia
- Numbers, calculations and problem solving. Dyscalculia and other difficulties in mathematics
- Non-verbal learning

SECTION II – PROGRAMMING AND TAKING ACTION
- Introduction
- Interventions with SLD. Development and rehabilitation
- Building a PEP – Personalised Education Plan

SECTION III – THINKING AND UNDERSTANDING
- Introduction
- Emotional-motivational and relational factors involved in learning
- SLD and adult life

SECTION IV – JOINING FORCES AND SHARING
- Introduction
- Building educational alliances

APPENDIXES
- APPENDIX A – National legislation
- APPENDIX B – Evaluation tools

Erickson Guides
---
«Erickson Guides», the outcome of the work of the greatest Italian experts in these fields, represent the most complete tools for intervention in schools. They not only provide an exhaustive framework of thecharacteristics peculiar to the various disorders and their consequences at school, but also strategies to deal with them, assessment tools and didactic intervention.
EACH GUIDE OFFERS A PROGRAMME IN 4 STAGES

KNOWING, OBSERVING, EVALUATING Clear and exhaustive definition of the disorder, diagnostic criteria, integration of children in class, the evaluation process

PLANNING AND PUTTING INTO ACTION Strategies and practical interventions to be enacted at school to deal effectively with teaching and educational special needs

REFLECTING ON AND UNDERSTANDING Consequences in the spheres of emotions, relationships, self-esteem and self-perception

JOINING FORCES AND SHARING Strategies to act synergically and involve school and family to improve the child's wellbeing
IN EACH CHAPTER YOU CAN FIND...
a sequential time line which illustrates in which phase the practical indications given in the chapter are placed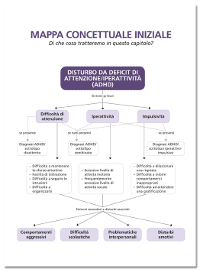 a conceptual map that illustrates the main contents and how they are related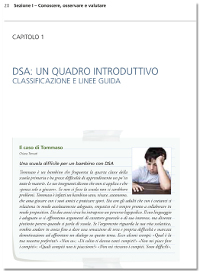 presentation of case examples, through short descriptions, portraying children in their daily typical situations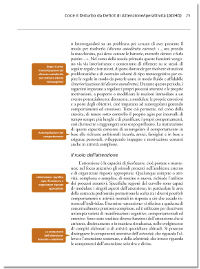 questions and key points alongside each paragraph to tell the reader what it is talked about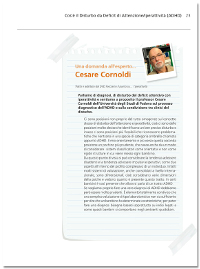 interviews with experts on the most debated and current aspects of the disturbs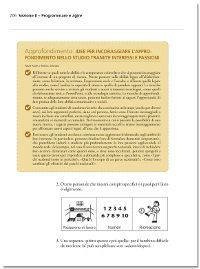 in-depths explanations of meaningful concepts and terms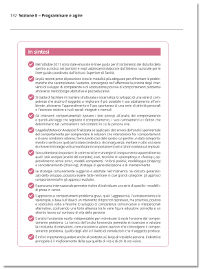 final summary box of the main contents dealt with in the chapter