Play and learn with Betta contains 15 game cards, conceived and developed by Desirèe Rossi, to be used with Tablotto 4-6 years, the didactic game for learning by playing.
The cards offer exercises on acquiring and developing logical abilities, visual perception, recognising sounds and pre-calculation abilities, all prerequisites for learning reading and writing and mathematical skills.

With TABLOTTO you can learn by playing
---
TABLOTTO is the new self-correcting learning system which allows children aged 6 to 10 to learn by having fun.
A red frame with eight counters comes to life with a series of coloured cards which offer fun exercises for developing, consolidating and facilitating reading and writing, cognitive skills and logical and mathematical skills. Children choose their answers, using the intuitive coloured counters system, and once they have completed the exercise immediately check if it is right or not by simply turning over the Tablotto.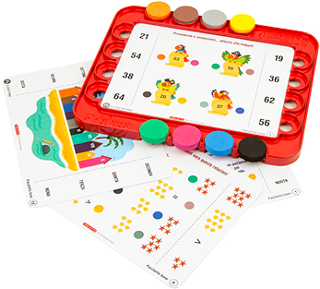 With TABLOTTO children: • learn independently • test themselves • check their answers • have fun • play with their friends • can choose between numerous different topics • choose the most suitable exercises for their age • practice at home and at school

TABLOTTO is an easy-to-use, intuitive game. It stimulates children's curiosity and motivation, and thanks to the self-correcting mechanism it allows children to learn independently while having fun.
Functional, easy and compact, it can be used everywhere!
Tablotto English 8+ to learn English independently whilst having fun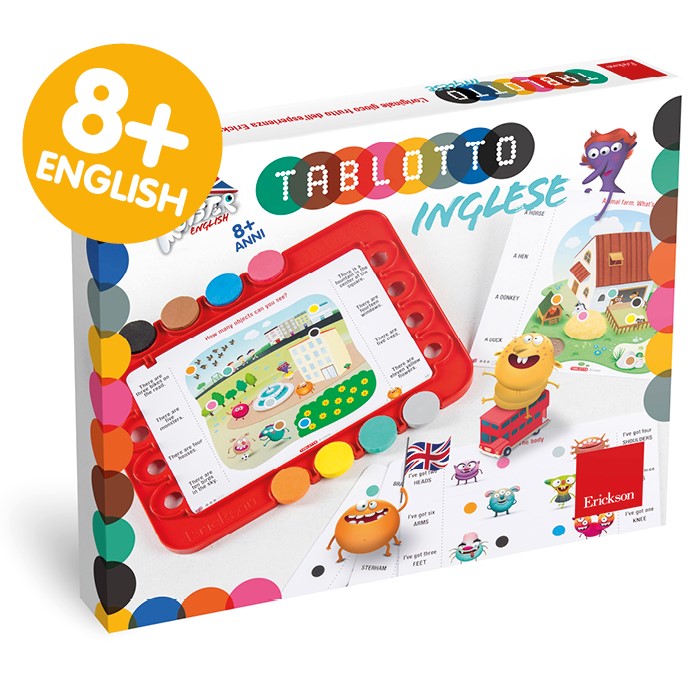 Tablotto 6-8 to develop, consolidate and facilitate learning in reading and writing, cognitive, logical and maths skills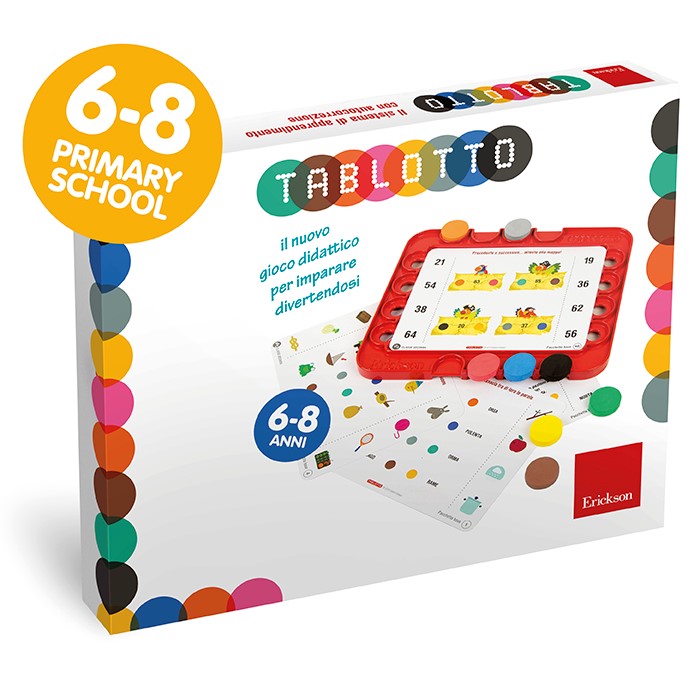 Tablotto 4-6 to acquire and exercise the most important prerequisites at the base of reading and writing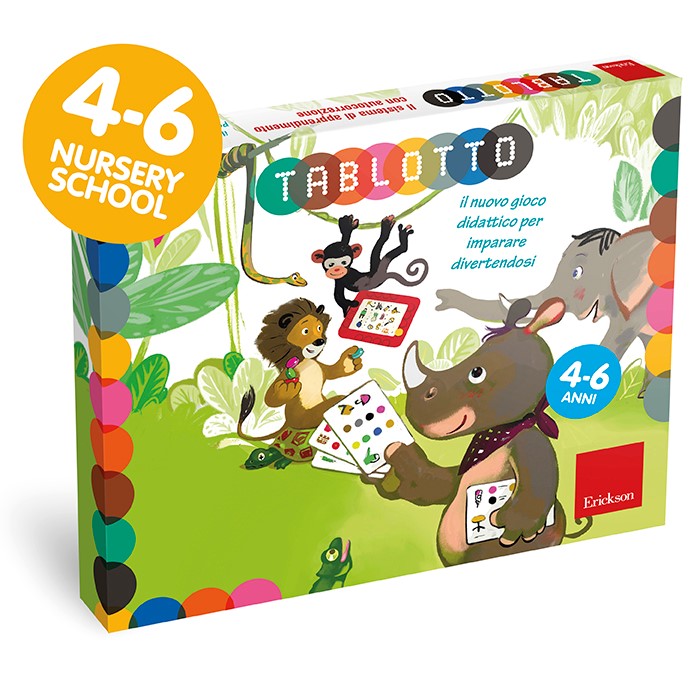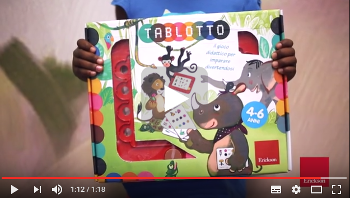 Children choose the exercises they want to do and then check their answers straight away: counter after counter, learning is consolidated.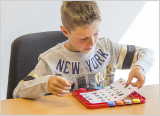 1. The child slots the card into Tablotto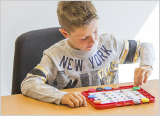 2. Chooses the right answers by moving the counters next to them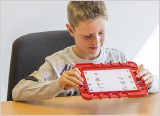 3. Turns over the tool to see if the answers are right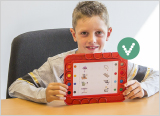 4. The colours match: it's all right!

THE ADVANTAGES AND POTENTIAL OF LEARNING BY PLAYING
TABLOTTO is a game which aims to promote growth through recreational activities which have defined and gradual objectives. The game works by allowing children to test their own abilities independently, this is the "engine" which rouses interest and activates the child when faced with the different topics contained in the cards.
The objective is that of giving children a game which does not render them passive, but promotes their independence in understanding tasks and in making connections with subject areas learnt in other contexts, so that they learn to use their knowledge and apply it everywhere.
The content and activities found on the different cards offered satisfy children's growth requirements and
activate attention and higher cognitive processes, like problem solving, cognitive flexibility, critical reasoning and meta-cognition.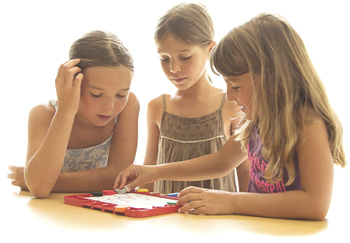 Do you want to find out more about the potential of Tablotto?

PLUS LOTS OF CARDS FOR HAVING FUN AND TESTING YOURSELF
With TABLOTTO the fun never ends... As well as the basic package contained in the box, additional packages are available with different kinds of exercises and activities, suitable for the various age groups.
The cards were conceived and developed by Desirèe Rossi.