How can we make learning a foreign language as engaging, effective and natural as possible? The answer lies in playing.  The contents learned by playing are transferred almost immediately to speech, without any difficulty: in fact, speech gets disconnected from a game situation, allowing children to master what they have learned and use it whenever they have to communicate in the L2.
Thanks to Teacher Larissa's English Briefcase, it will be possible to learn while playing, with over 20 activities covering the most important English teaching objectives of primary school.
The briefcase contains:



Activity guide


10 decks of cards


2 playing boards


6 pawns


1 dice



Teacher Larissa's English Briefcase
---
How can learning a new language be as interesting, effective, and natural as possible?
The answer is by
PLAYING.
Following the
Italian
briefcase and the
Matematics
briefcase, comes
Teacher Larissa's English Briefcase
, with
fun games of varying difficulty levels
to allow
primary school children
to
acquire, consolidate and improve their English language skills
.
THE BRIEFCASE CONTENTS
Teacher Larissa's English Briefcase contains: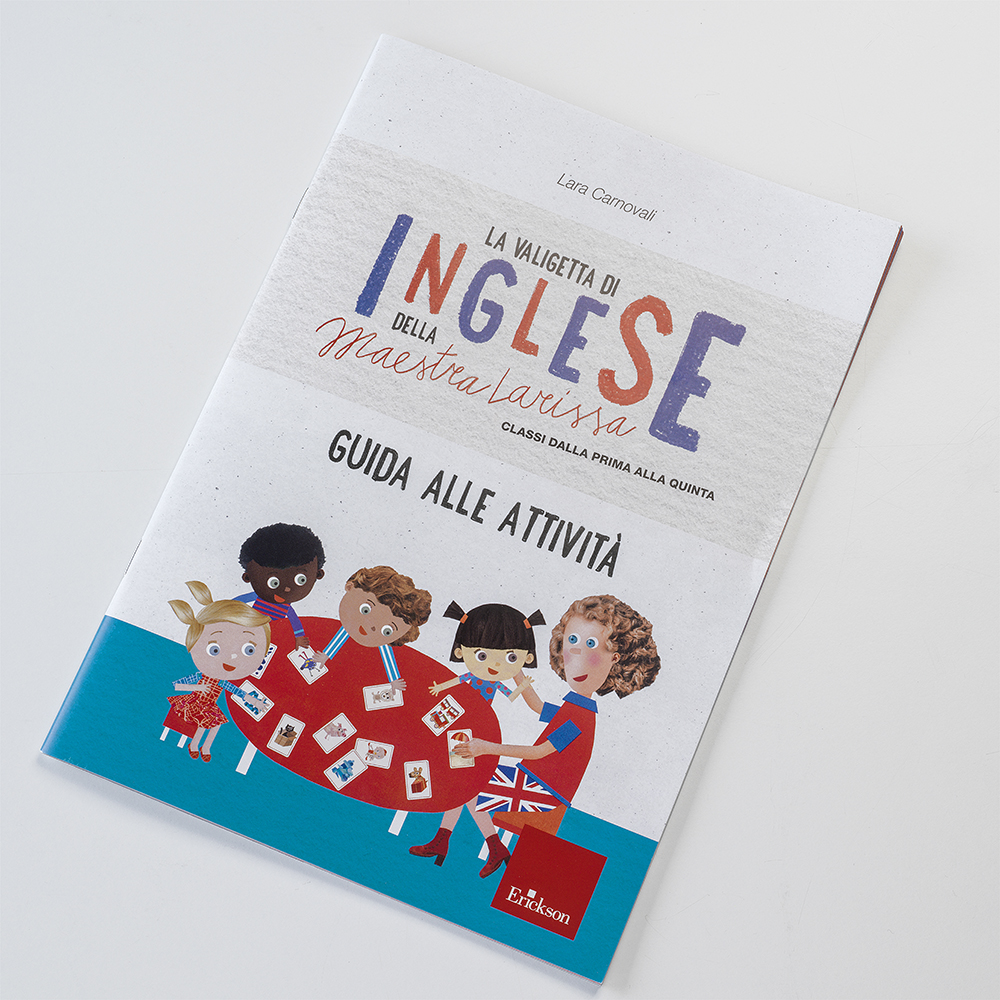 The Activity Guide with indications and advice for using more than 20 activities with different levels of difficulty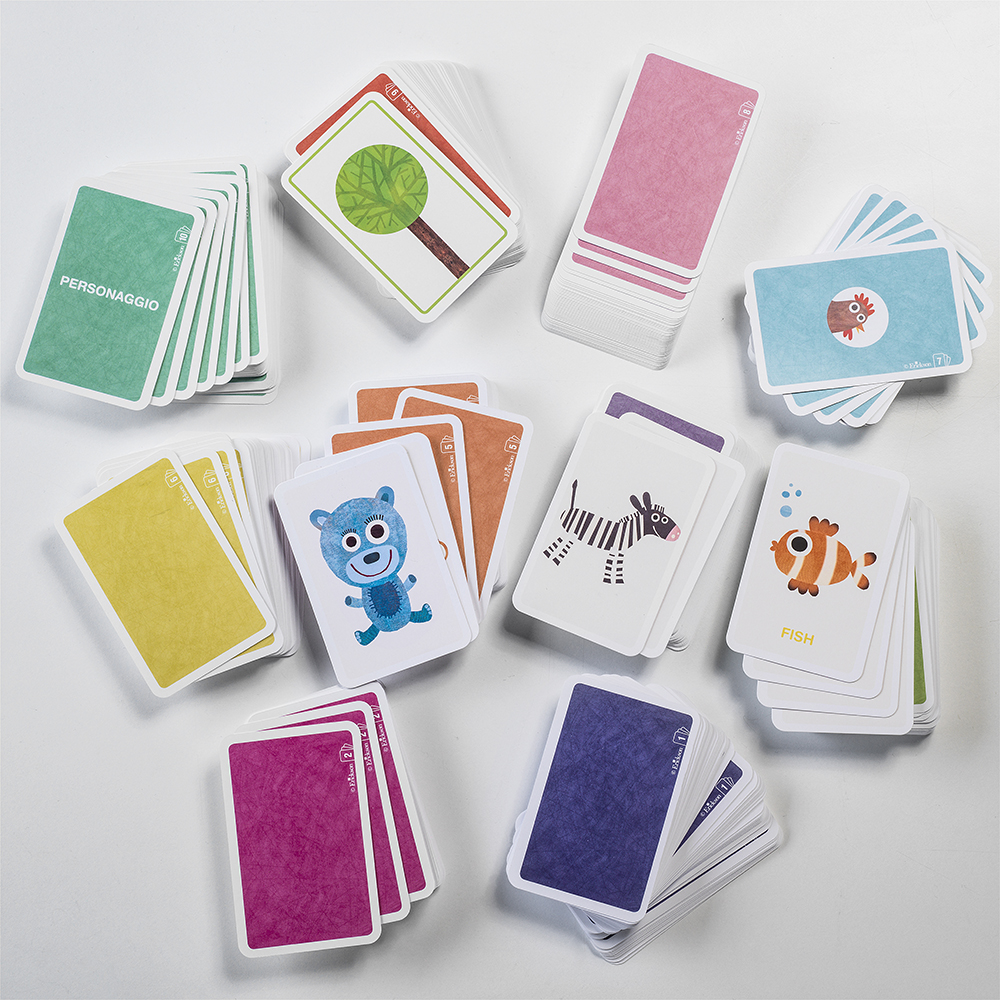 10 decks of coloured cards (for a total of 550 cards)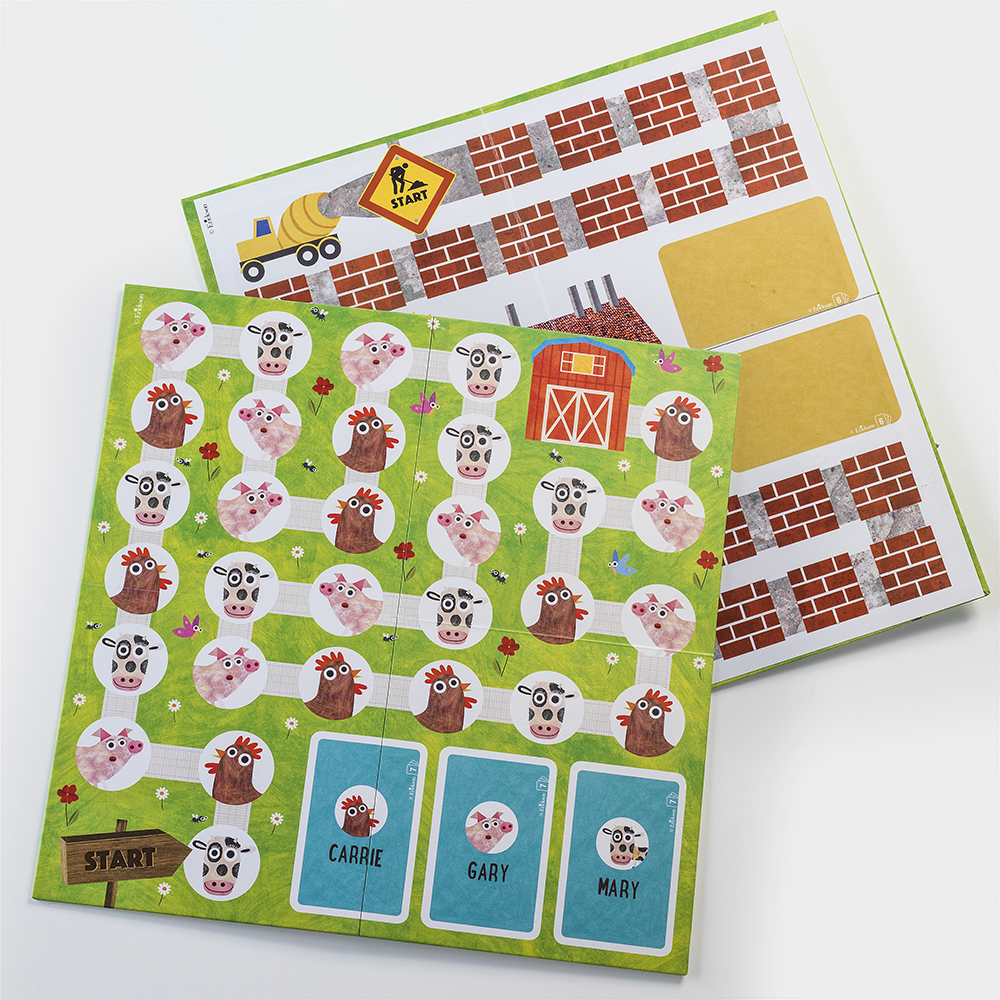 A two-sided game board: «Words builders» and «Carrie Gary Mary»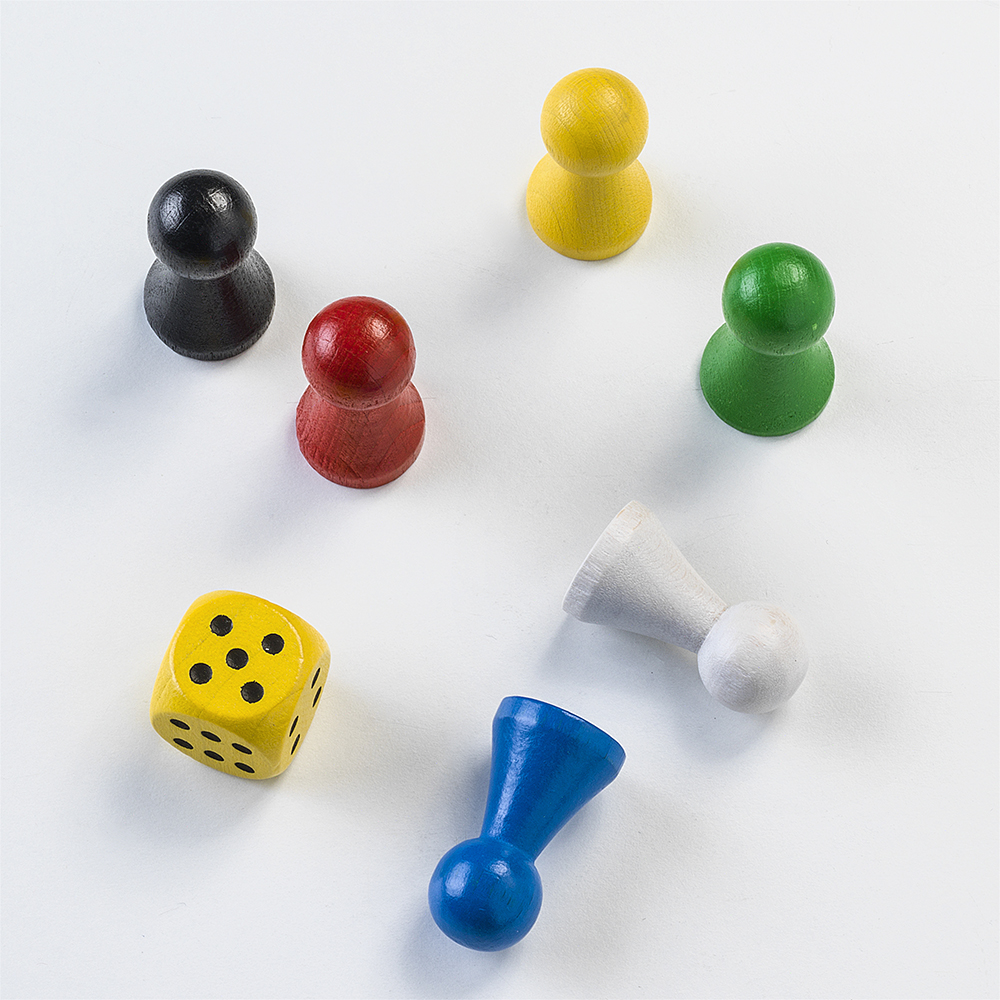 6 tokens and 1 dice
Thanks to the materials contained in Teacher Larissa's English Briefcase, it will be possible to organize numerous games and activities for learning English, to be played in groups or autonomously.
In the Activity guide, each of these are indicated:
the materials to use;
the specific learning objectives;
the level of difficulty, from 1 to 4, and the grade of reference;
the self-correcting mechanism (if present);
additional indications and advice.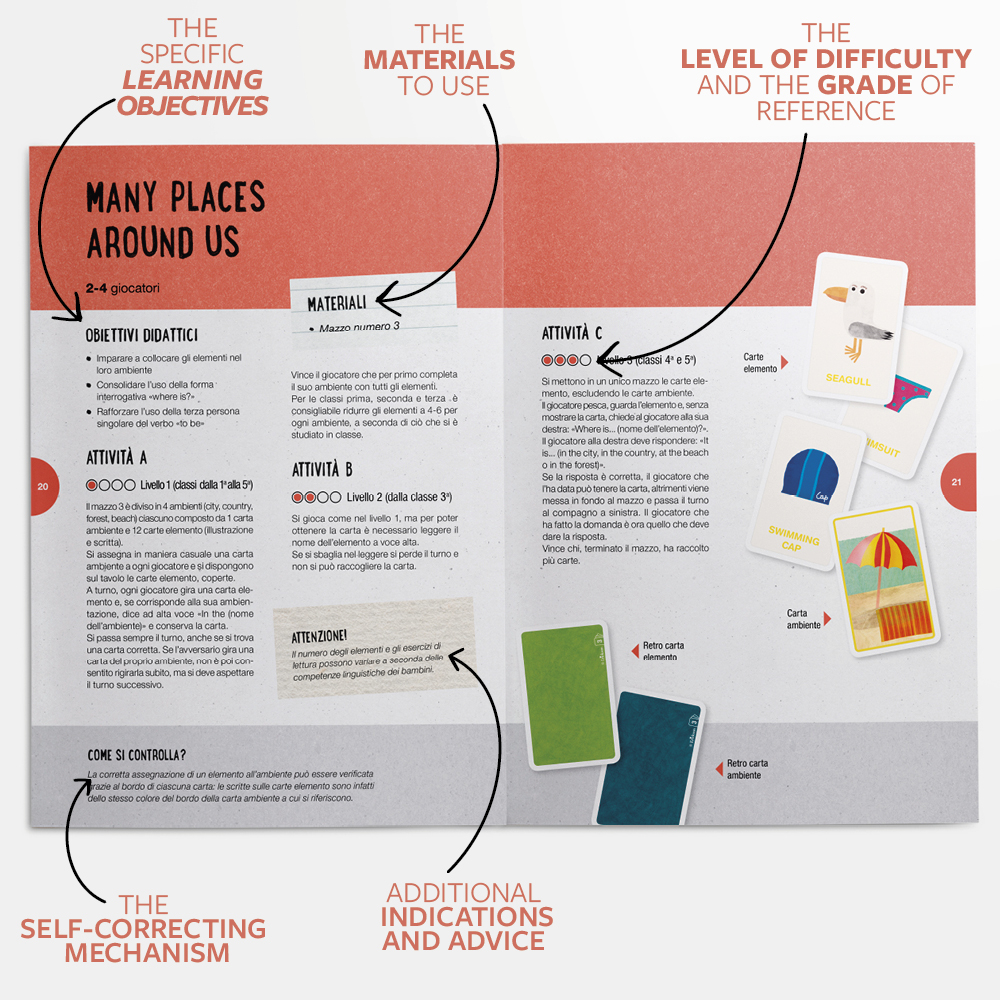 Leaf through some selected pages from the activity guide that have been translated into English to facilitate your evaluation:
TEACHER LARISSA'S DECKS OF CARD
Teacher Larissa's English Briefcase contains: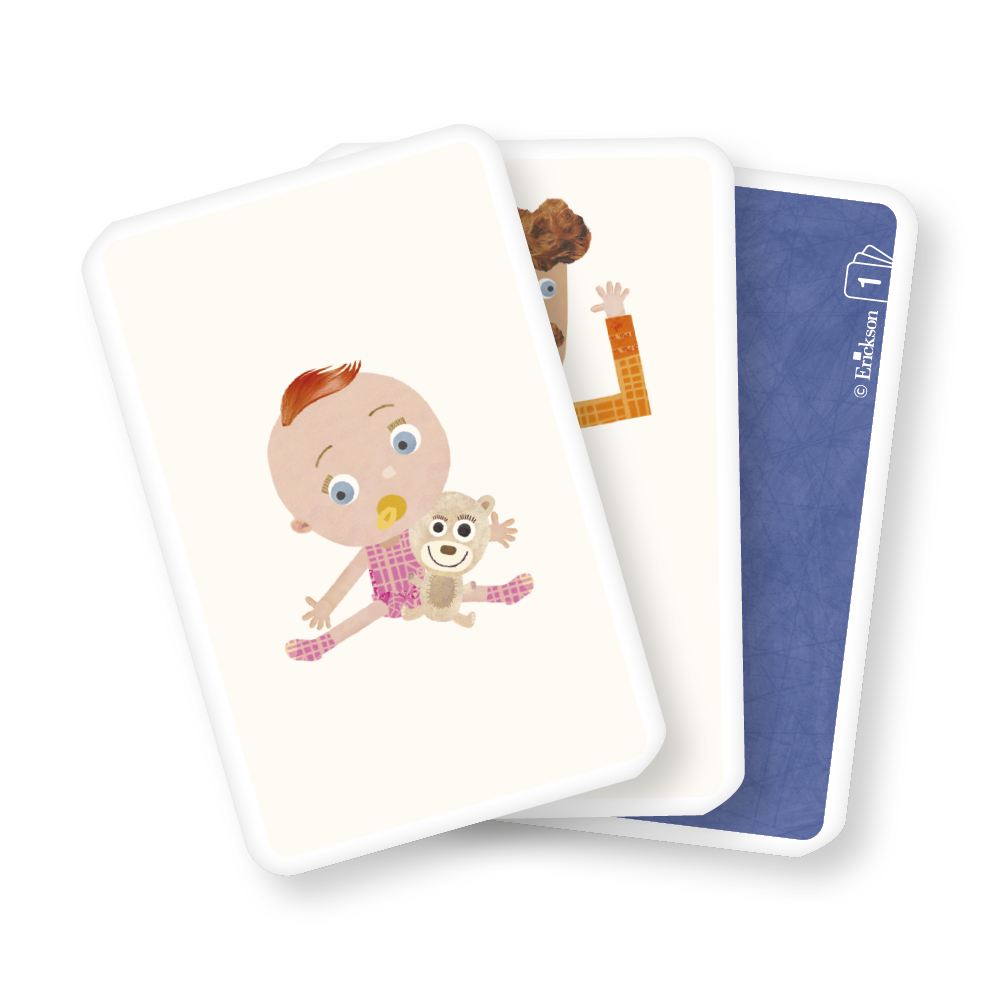 HAPPY FAMILIES
Members of the family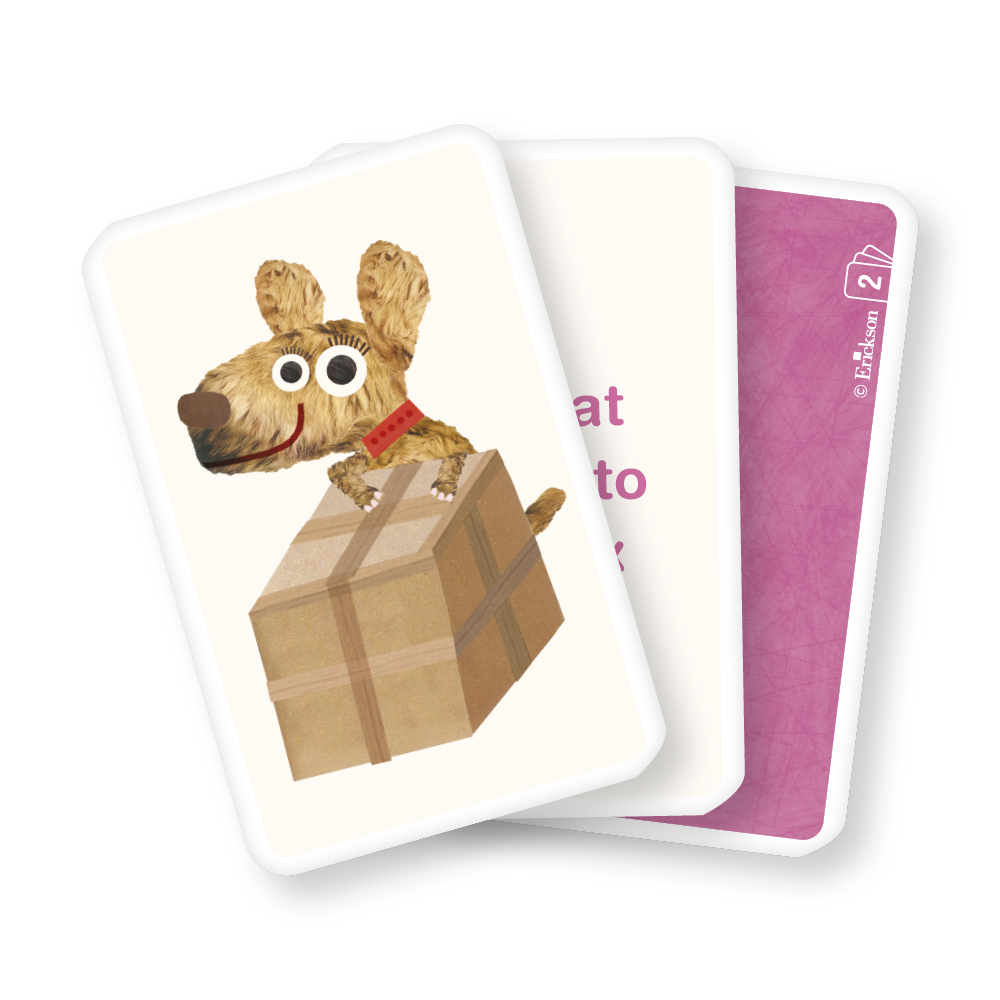 WHERE IS MY PET?
Prepositions of place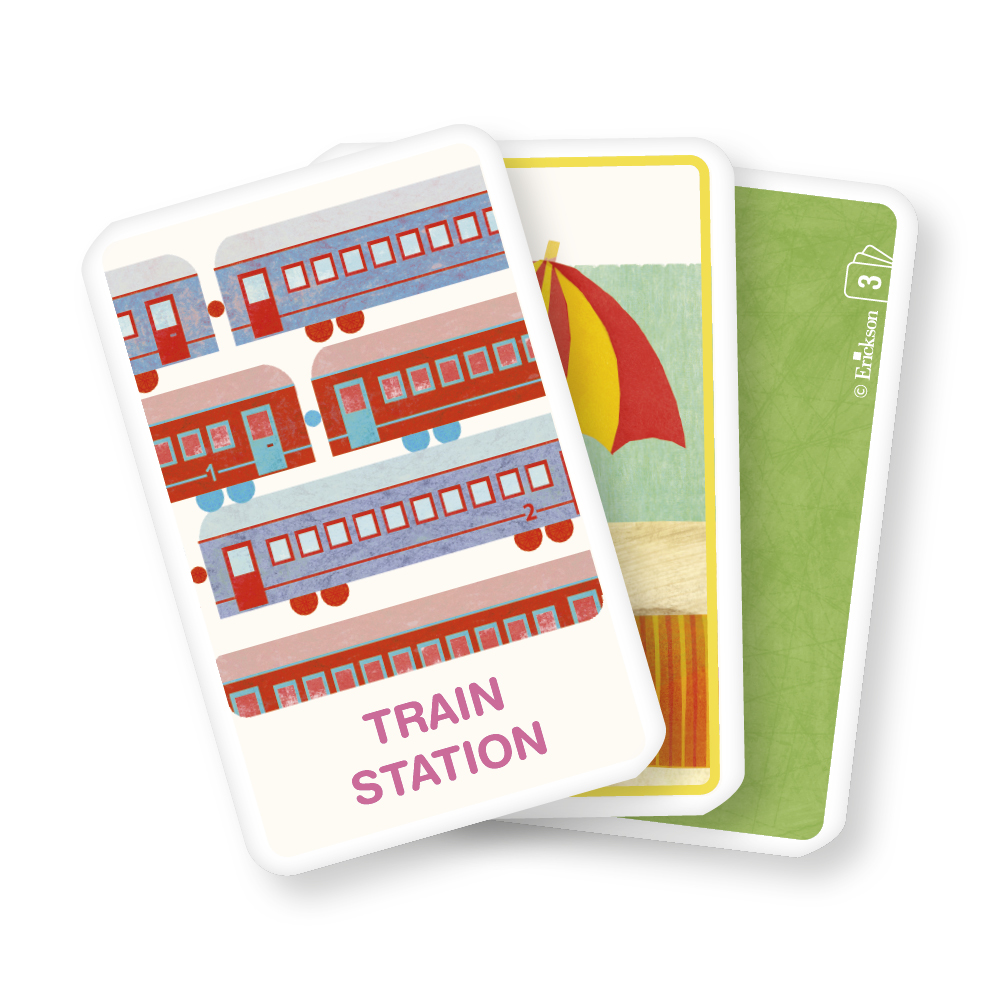 MANY PLACES AROUND US
Question form «Where is…?»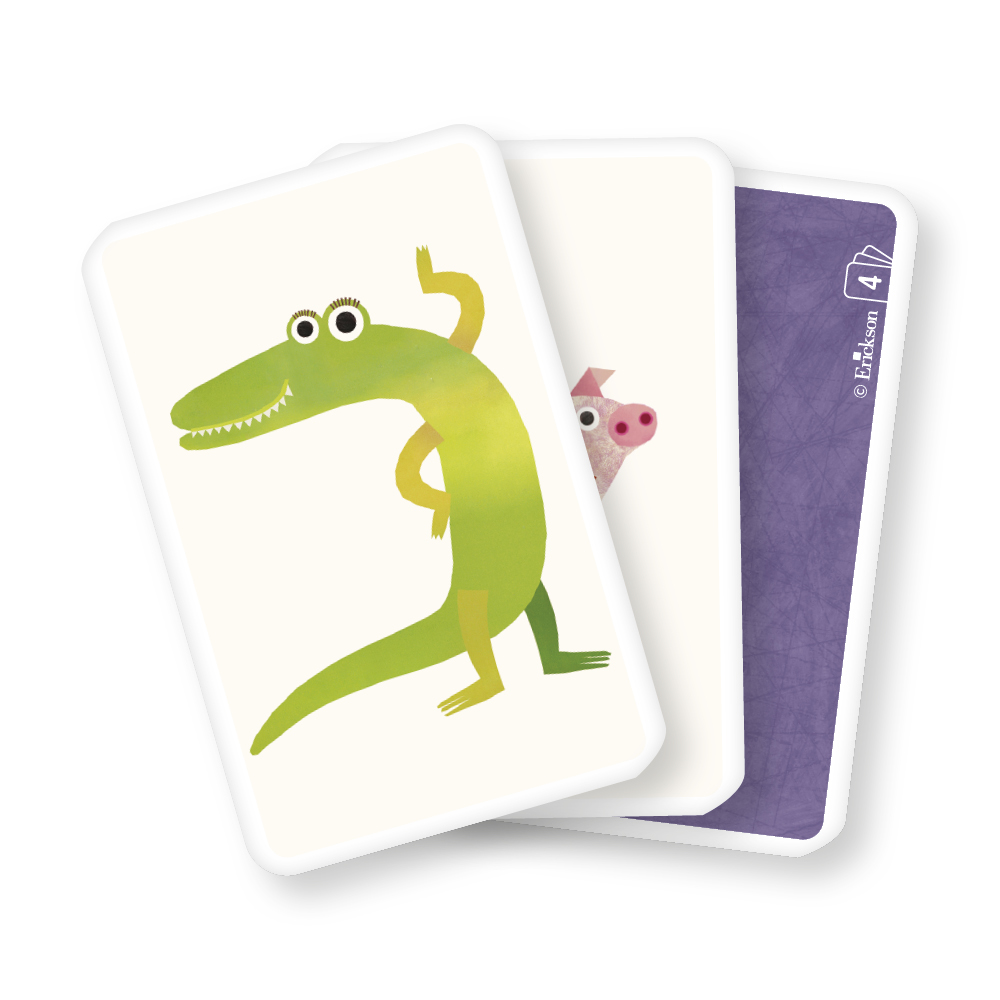 LOOKING FOR MAMA BEAR
Question form «Have you got…?»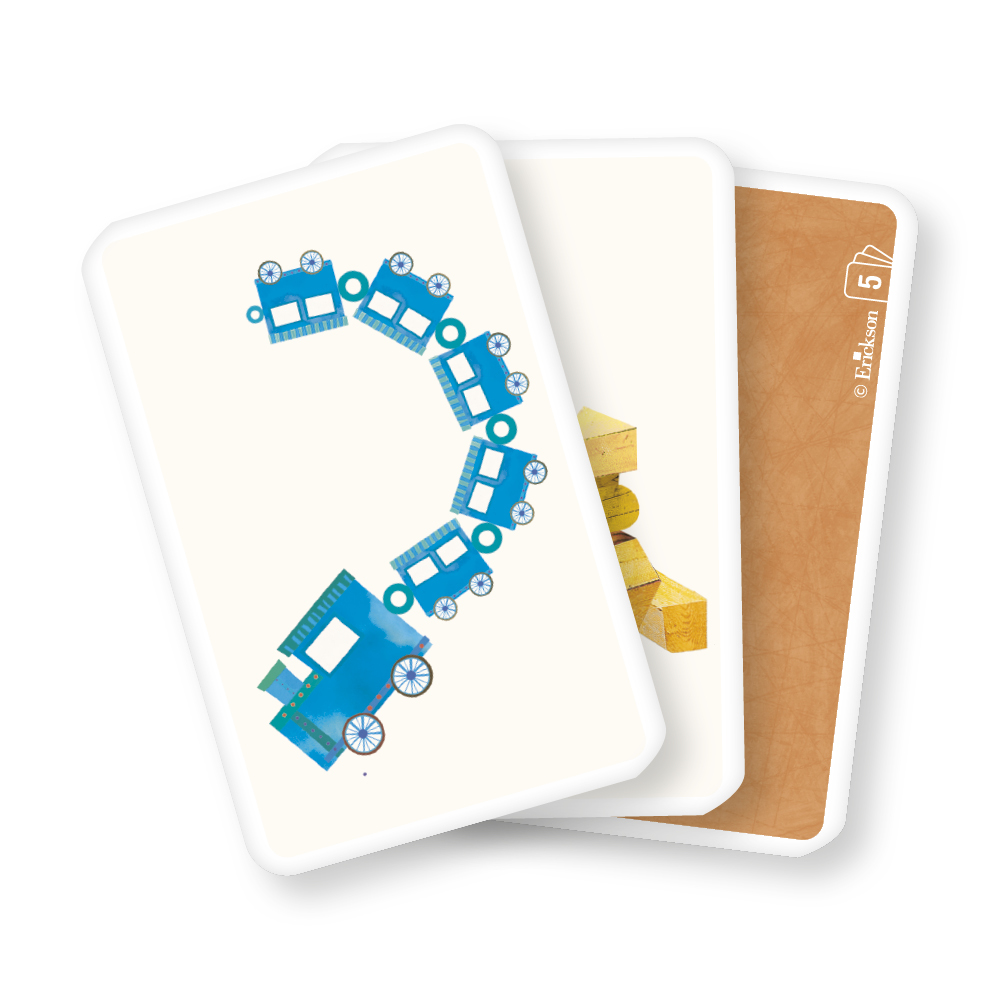 COLORFUL TOYS
Toys and colours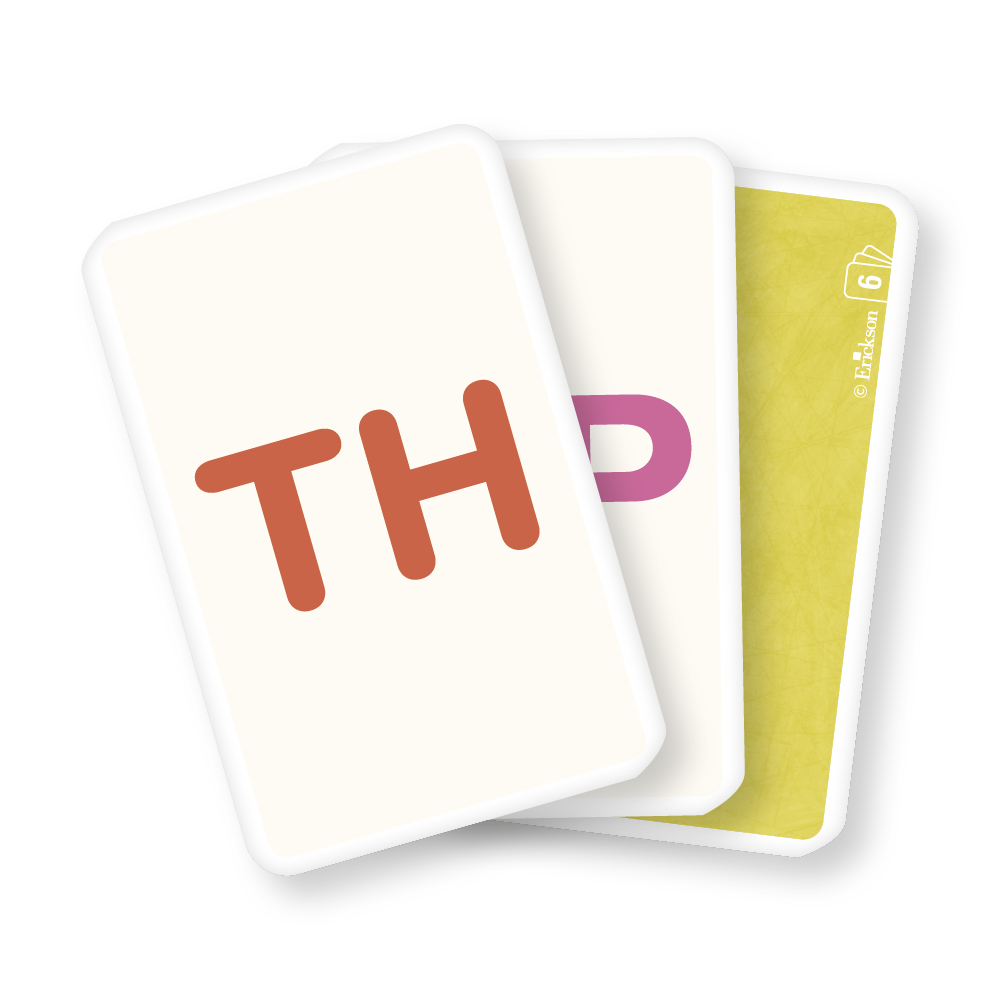 WORD BUILDERS
Phonetically difficult words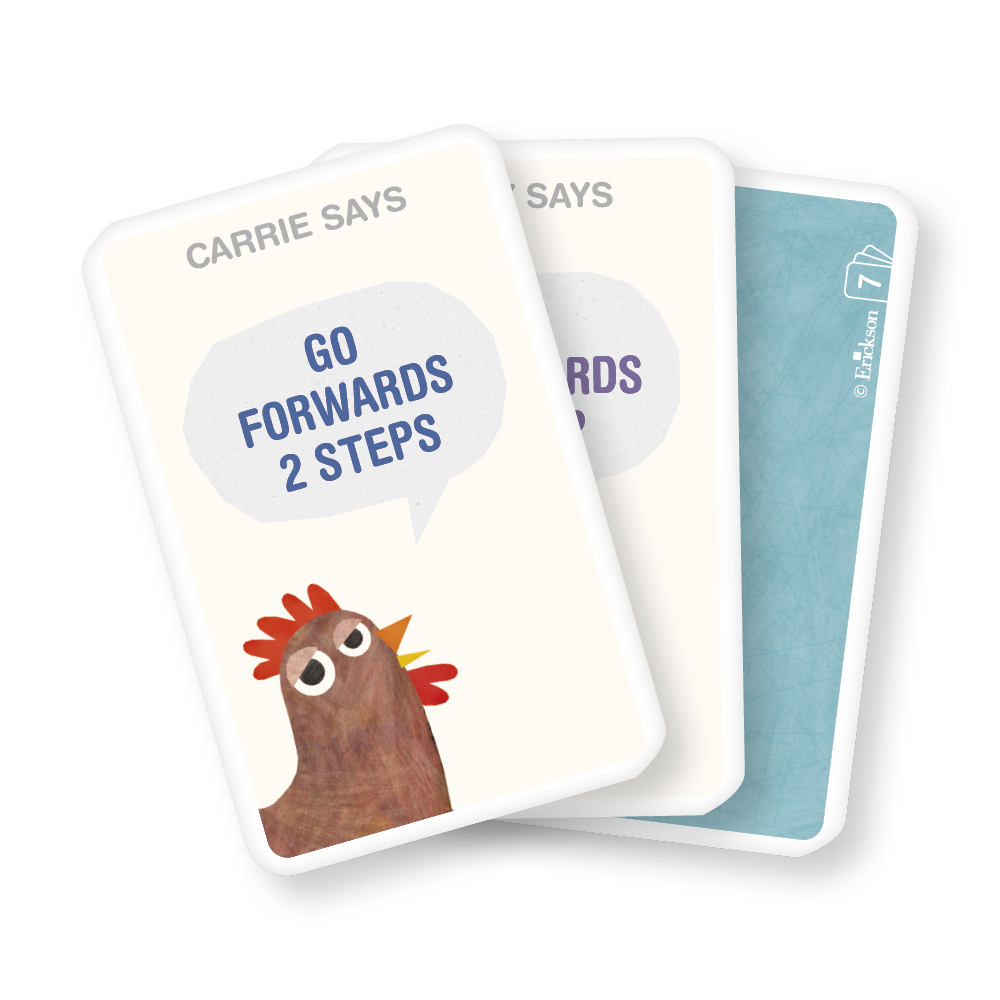 GOING HOME
Movement instructions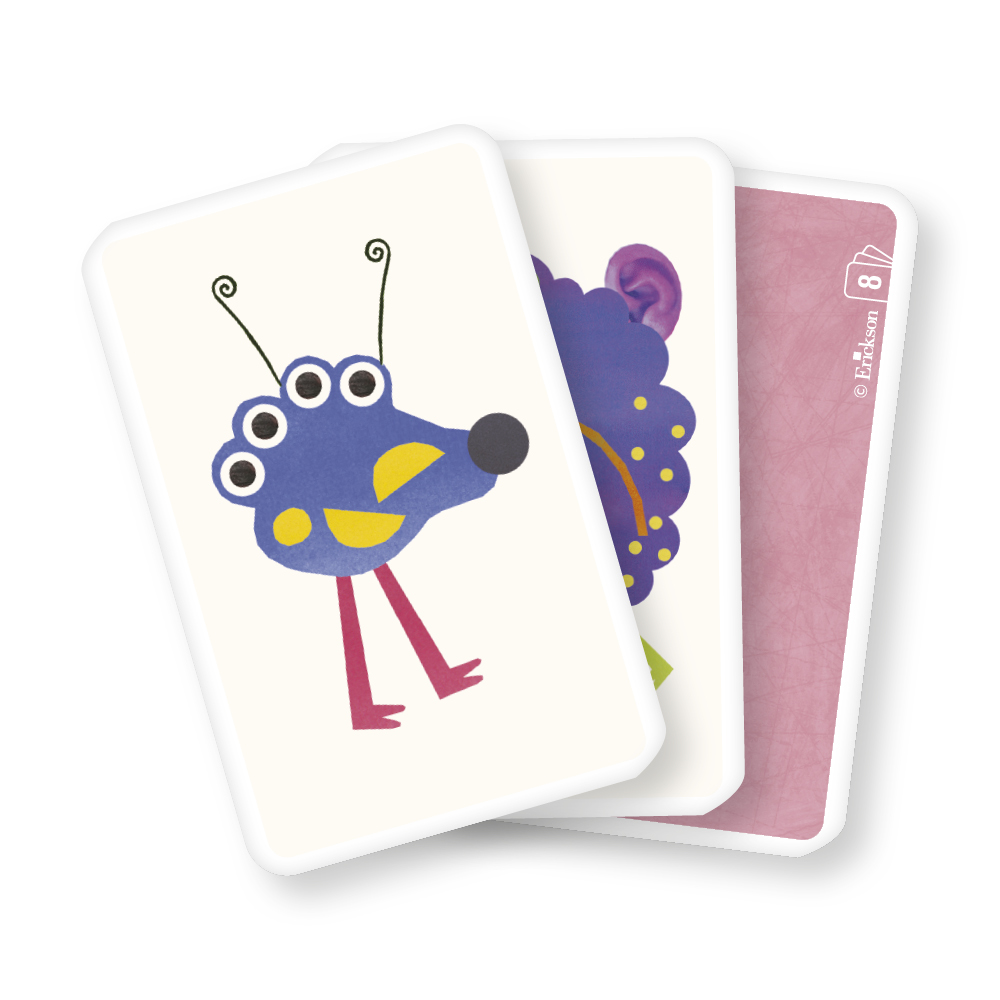 WHAT IS YOUR MONSTER LIKE?
Body parts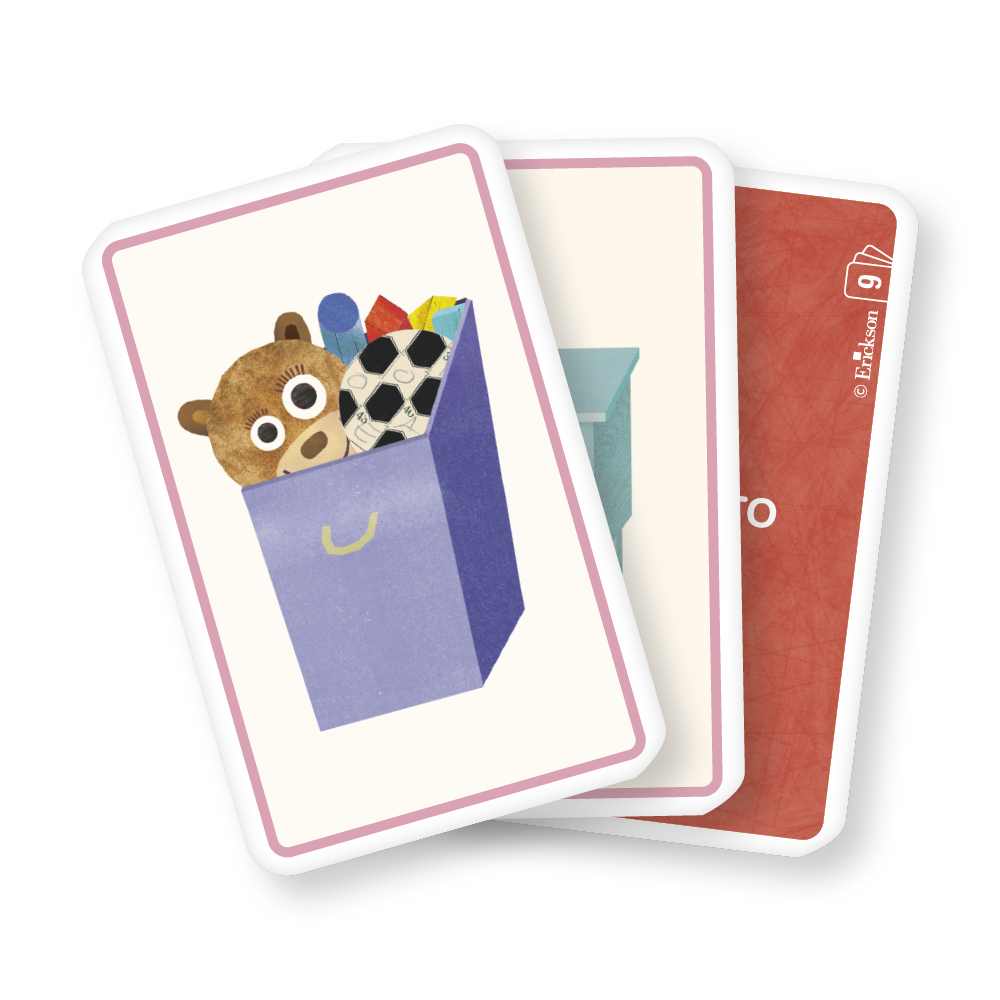 WHERE IN THE HOUSE?
Rooms and objects in the house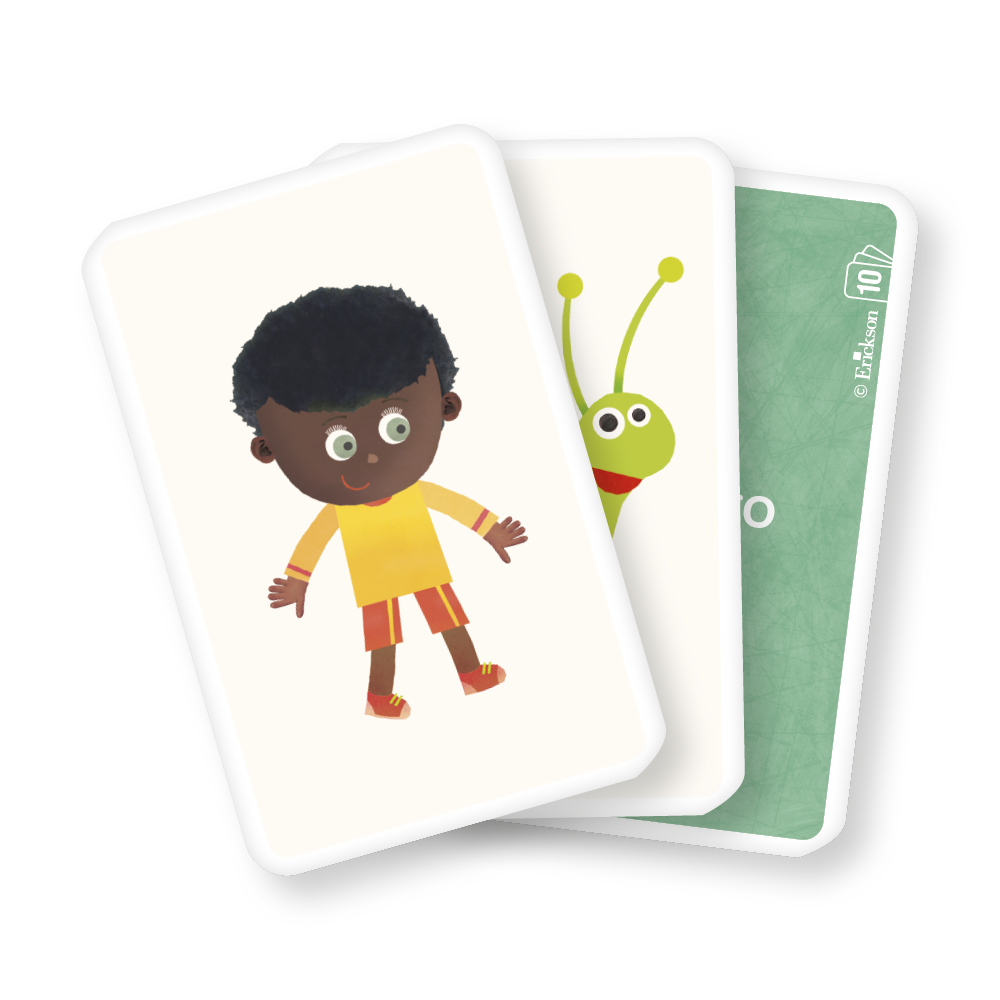 LISTEN AND DRAW
Listening and understanding
TARGET AUDIENCE
To be used in the classroom or at home, Teacher Larissa's English Briefcase is dedicated to teachers and parents looking for new and stimulating ways to gradually approach the English language. The proposed activities correspond to different levels of difficulty and cover the most important teaching objectives of primary school (first to fifth grades).
THE AUTHOR
Lara Carnovali is a primary school teacher. She is involved in directing the Italian School in Portland (USA), a non-profit teaching organization for teaching Italian to mainly English-speaking adults and children. Known on the web as Teacher Larissa, thanks to her blog, she is a reference point for teachers and parents alike.