The land of origami
"… where everything can be created by using and folding paper!"
---
The land of origami is a new comic-style mini-series created by Erickson for learning and having fun through the art of origami.
The two books in the mini-series are set in the city of The land of origami and offer a fun activity program in the company of Caterina e Pierpaolo, two kind guides who convey not only their love of origami, but also science, to the children.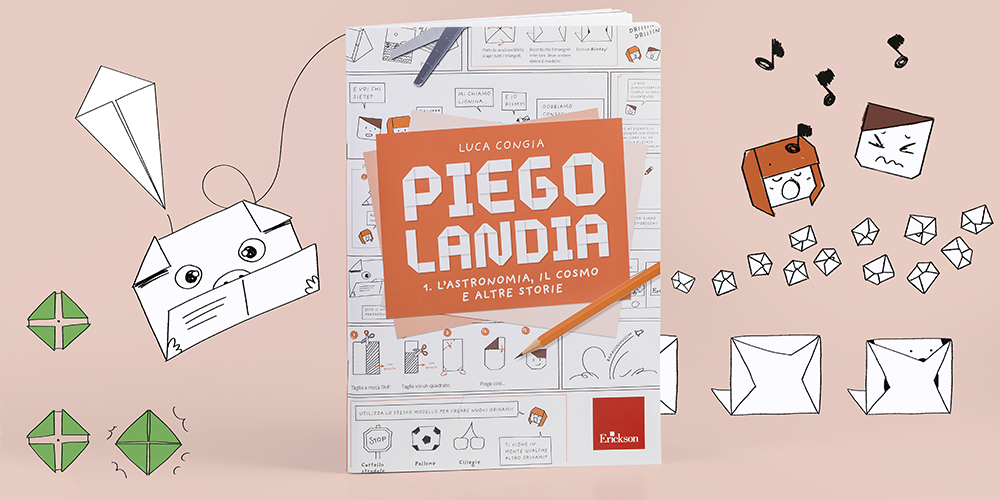 Starting from the first folds and progressing by levels of difficulty, the notebooks in the series are intended to accompany children ages four and up into the world of paper constructions, developing the following:
dexterity and concentration
math and geometry skills
visuo-spatial awareness
problem solving skills
creativity
cooperative work
Inside each notebook, parents and teachers can find a description of each activity proposed, many illustrated explanations and coloured paper to use for the projects. And thanks to the numerous tips for teachers and educators, it will be possible to join fun, educational objectives, and creativity together!
THE LAND OF ORIGAMI NOTEBOOKS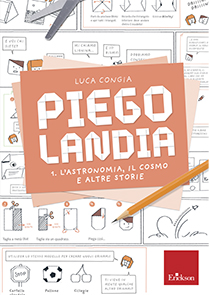 THE LAND OF ORIGAMI
1. ASTRONOMY, THE COSMOS AND OTHER STORIES
With the first book of The land of origami children (between 4 and 6 years) will learn:
to make the first folds through which they will manipulate geometric elements such as vertices, sides, points;
the first bases of origami (blintz and kite).
In this story Caterina will have the opportunity to talk about everything she knows about planets, stars and space!
The second notebook will be arriving soon: ENGINEERING, MACHINES AND OTHER STORIES, where Pierpaolo will talk about his passion for machines and skyscrapers!
Leaf through a few pages of the first book in the series that have been translated in English to facilitate your evaluation:
THE AUTHOR
Luca Congia is a psychologist, specialized in Learning Psychopathologies. He has extensive experience with children and adolescents specific learning disabilities, attention deficit disorder and/or hyperactivity, intellectual disabilities, and social disorders. He has a great passion for origami.