THE ARTIST'S BRIEFCASE
Discover visual communication in kindergarten and primary school
---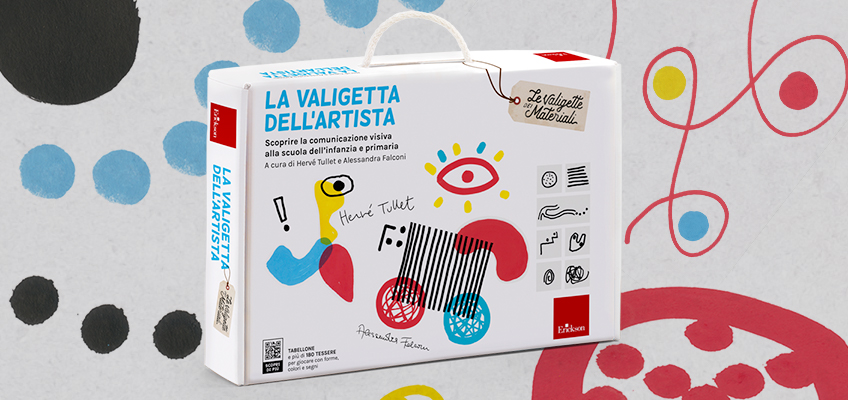 A briefcase for developing children's creativity in kindergarten and primary school, playing with shapes, colours, signs, gestures.
The Artist's Briefcase – born from the collaboration between Hervé Tullet and Alessandra Falconi – is the ideal tool for designing graphic-visual play experiences to be offered in the classroom and cultivating the artist present in every child!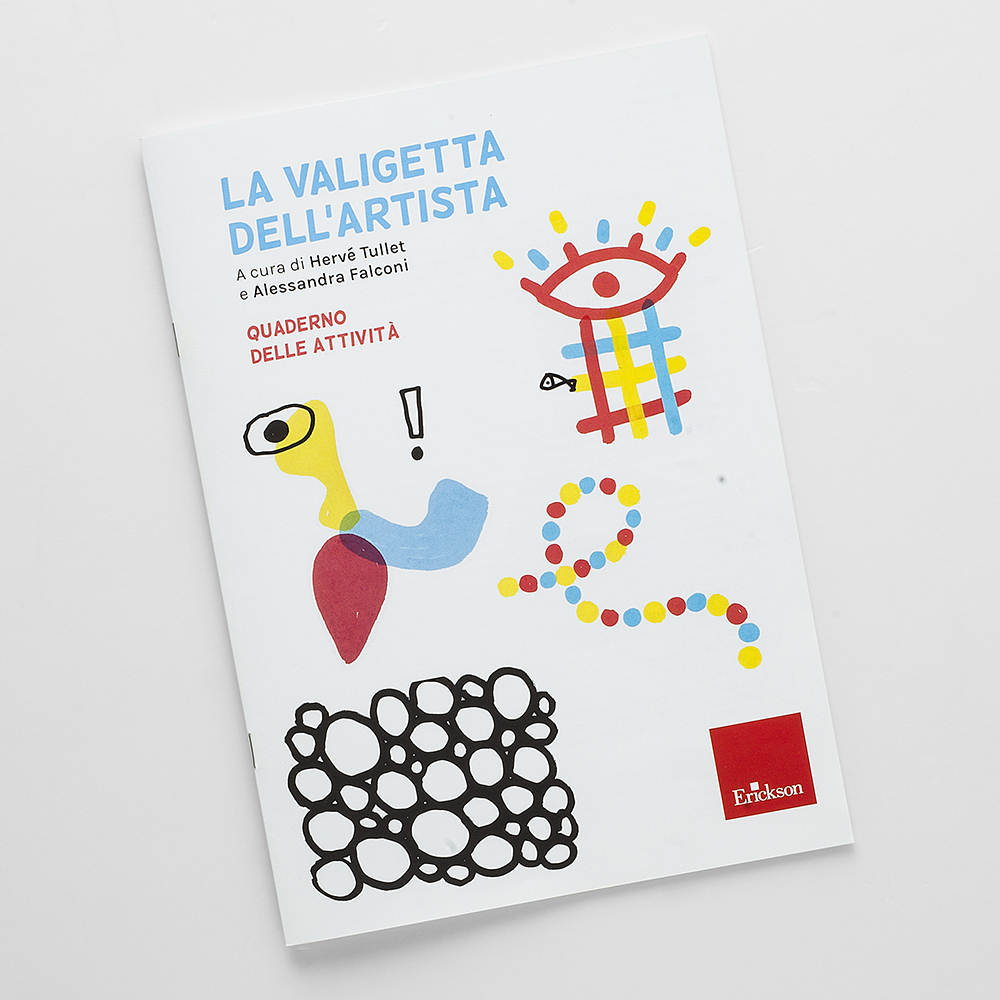 ACTIVITY NOTEBOOK
A detailed guide to accompany the teacher in the discovery of the playing with the first graphic and artistic elements and tools drawn from the practice and poetics of Hervé Tullet: from the first colour combinations, to graphic dictation, to the connections with artists and with the history of children's drawing.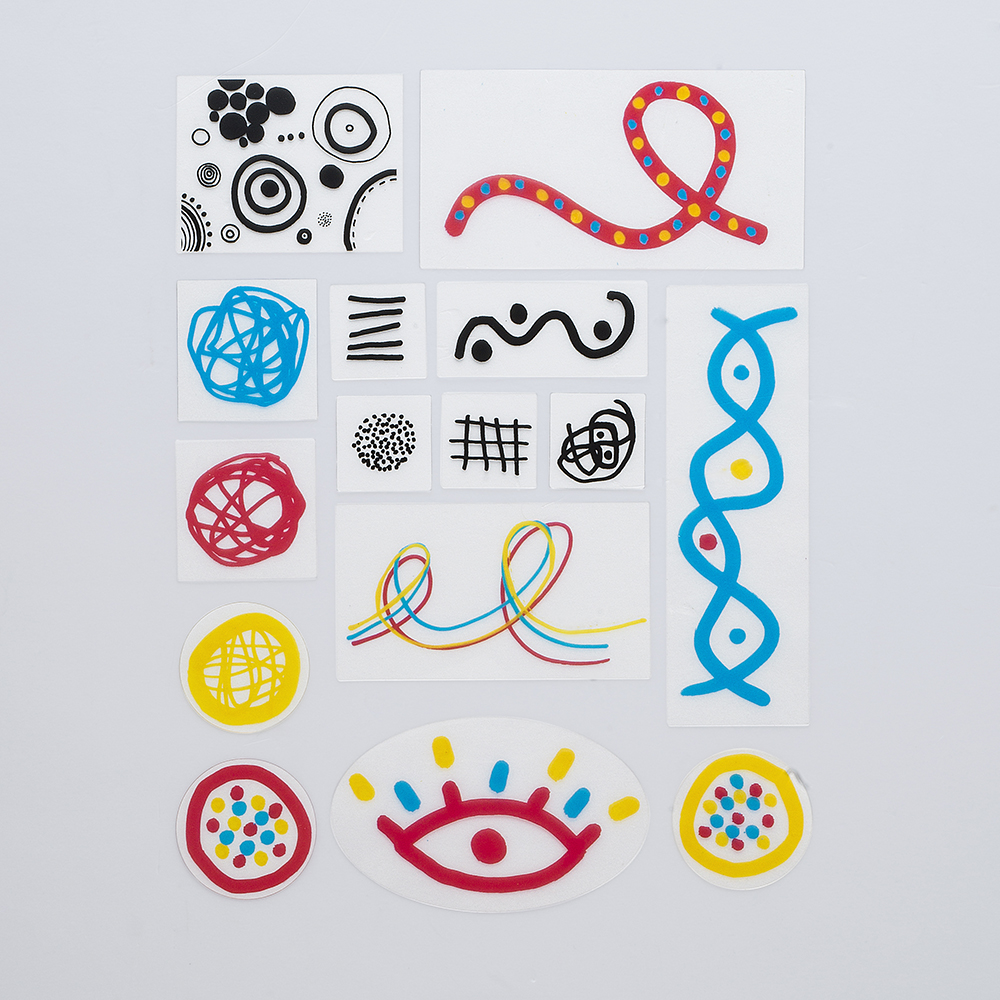 TRANSPARENT MATERIALS
More than 180 washable cards for endless play, textures and graphic elements to compose, decompose, for working alone and in groups.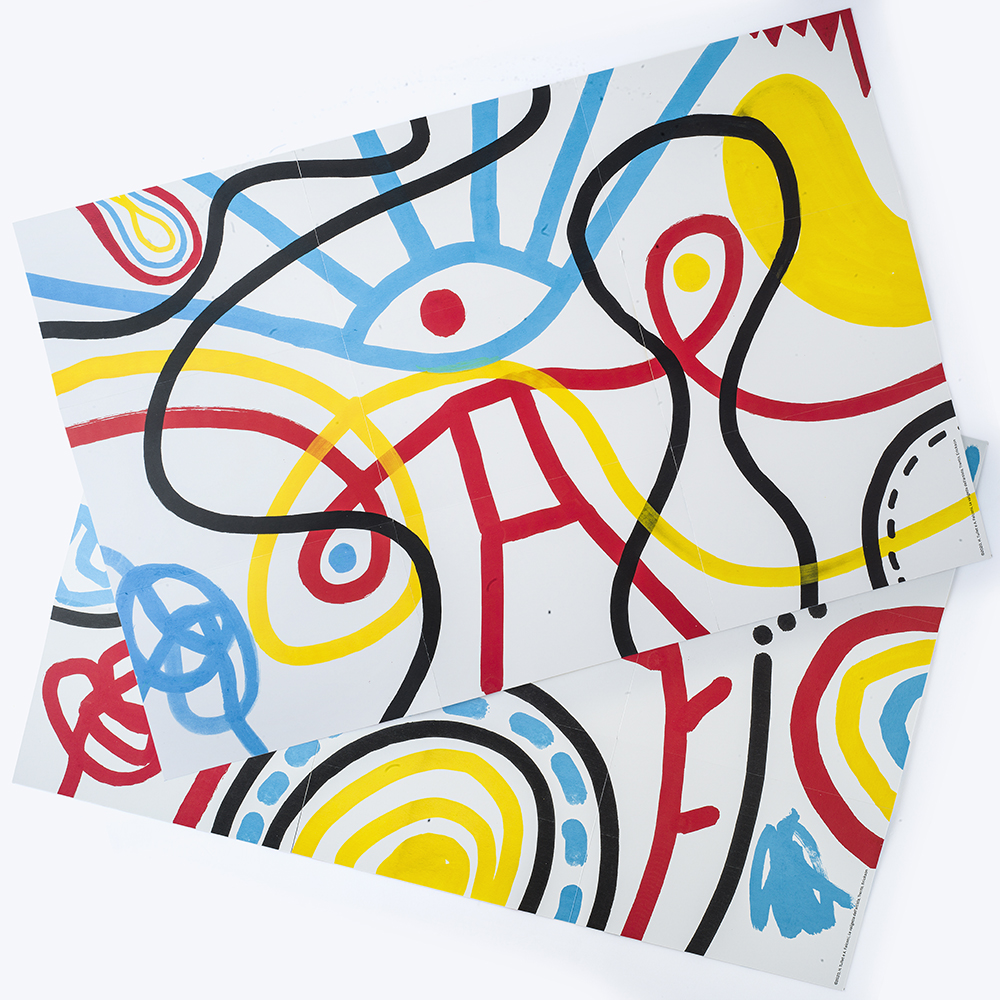 A DOUBLE-SIDED BOARD
Leaf through some of the pages from the ACTIVITY NOTEBOOK that have been translated into English to facilitate your evaluation of the product:
THE AUTHORS
Hervé Tullet is an artist, author of children's books, performer, illustrator. Since 1994, he has written more than 80 books that have been translated into over 30 languages. He is also known for his large-scale workshops and interactive exhibits, involving up to 1000 people and held in various libraries, schools, art centers and museums around the world.
Alessandra Falconi is in charge of the Alberto Manzi Center and of the Zaffiria Center. She deals with media education and digital creativity. She is a Bruno Munari® Method workshop leader, developing teaching material and games, designing and implementing workshops and initiatives for boys and girls, and sharing ideas and projects with teachers and families.