THE THREE LEVELS OF TESTS
Each test present in the book is proposed in three versions corresponding to as many levels of complexity, to allow students to better demonstrate what they have actually learned.
Basic test
The basic test is suitable for the whole class, calibrated on the key contents for each topic area in which the pupil is required to demonstrate knowledge and understanding.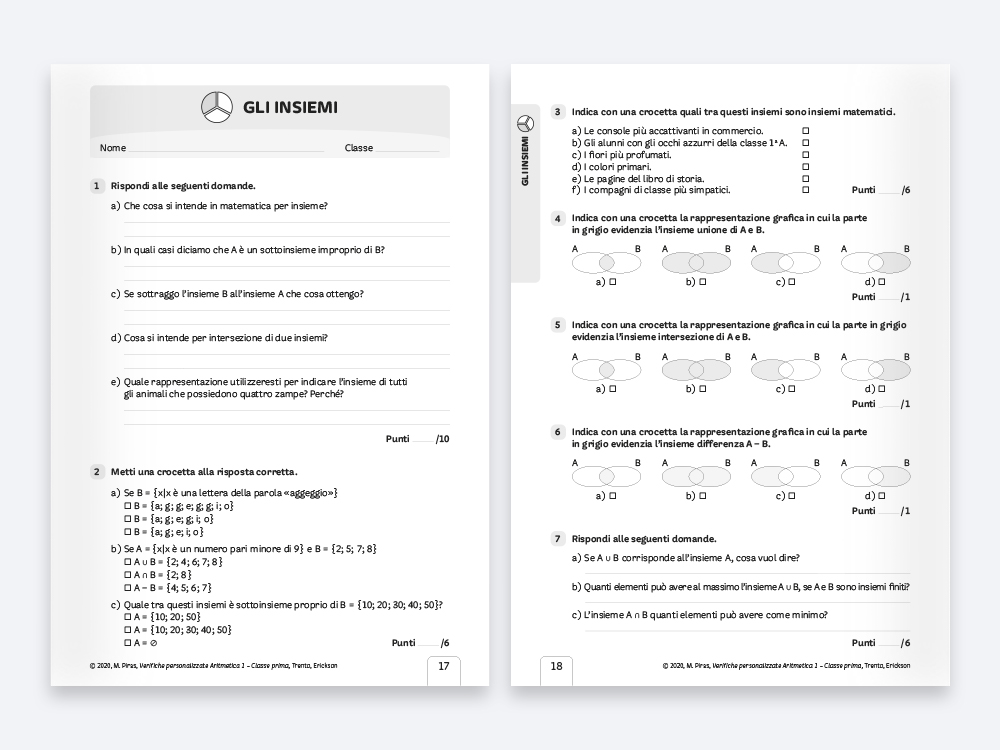 Facilitated test
The facilitated evaluation is designed for students with Specific Learning Disorders (SLD) or with an executive level of difficulty. It is aimed at reducing the general impact of the typical difficulties related to SLDs on the general tests and proposes examples or visual aids that facilitate the completion of the test without reducing the overall difficulty.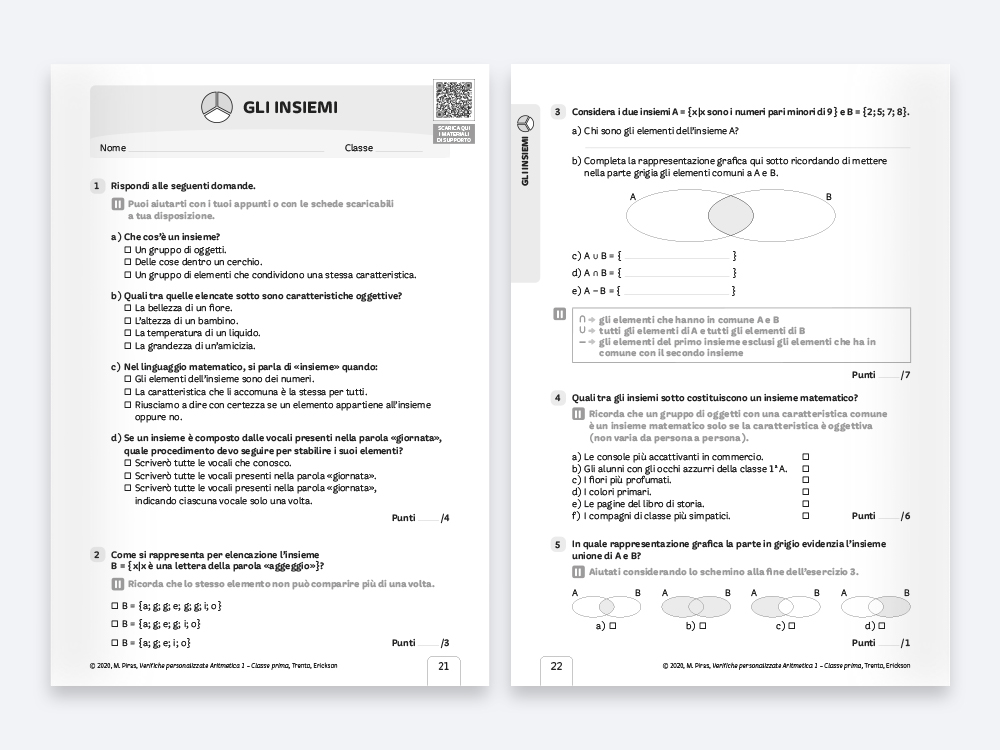 Simplified test
The simplified test is based on a reduction in the complexity of the required task. It is a test aimed at students with a more marked and stable cognitive difficulty or those who have a particularly complex school history which affects general performance. It proposes an overall reduction of the task and simplification of the vocabulary.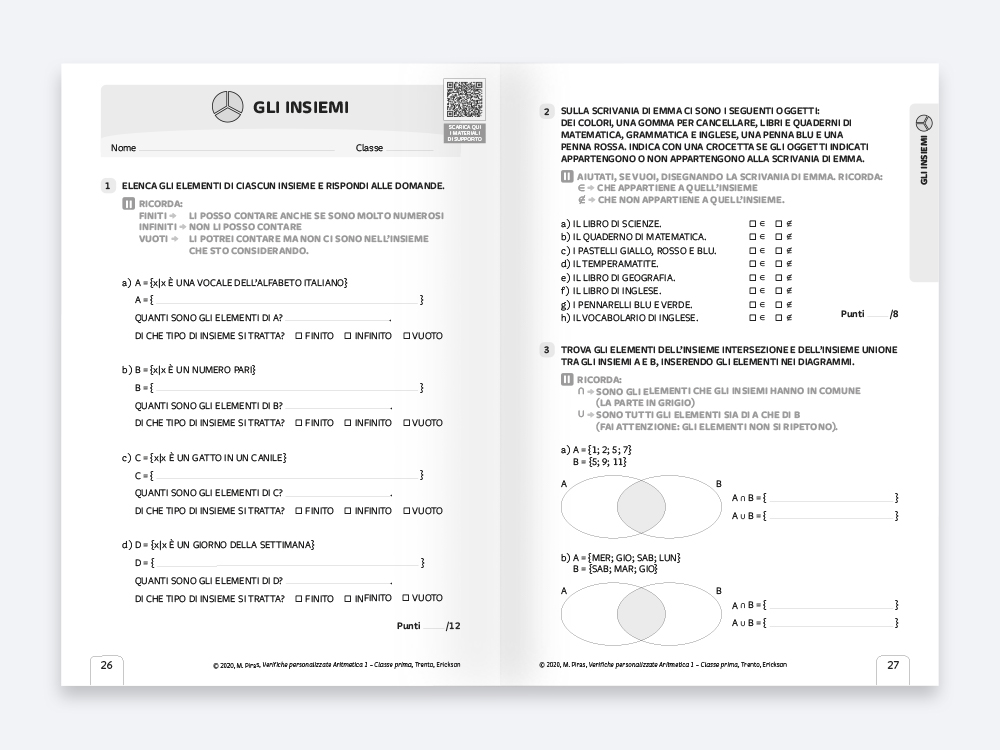 Each test also includes a metacognitive section for self-assessment, which stimulates the student to reflect on the work done and the level of mastery achieved in the various topics.
Self-evaluation box
The self-assessment and metacognitive reflection box, found at the end of all three levels of verification, is a tool for the teacher: it allows a phase of monitoring and growth awareness within the class or with the individual student.