Imaginary
Communicating with images in primary school
---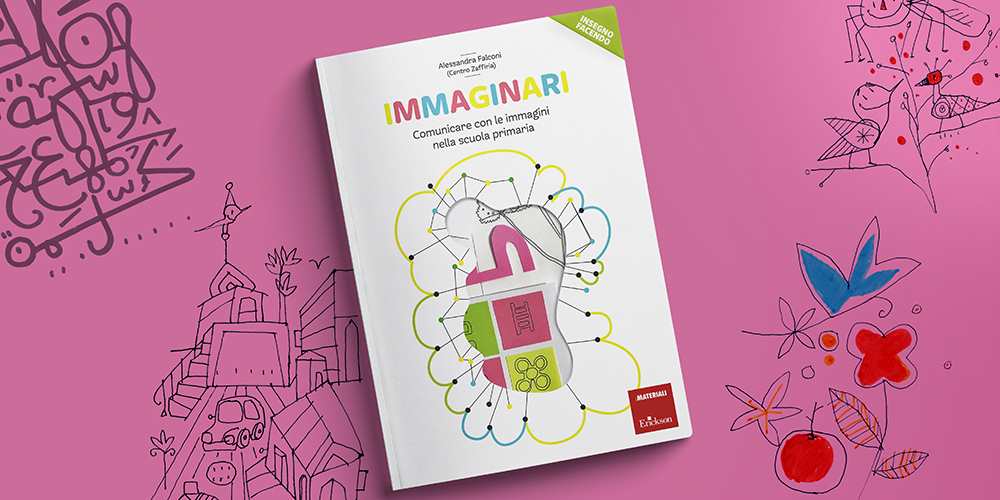 A workbook for primary school teachers, for imagining and planning an educational path about visual art.
Inspired by Bruno Munari's creative workshops and teacher Alberto Manzi's educational approach, Imaginary offers a journey in the company of artists and scientists from all over the world that trains the students' and teachers' ability to question the surrounding reality and oneself, to make choices, to know the structure of the images and to build one's own visual vocabularies.
A WORKBOOK, NOT A BOOK
Imaginary is a workbook because it was created with the goal of stimulating the teachers' practical abilities, putting them in the conditions to experiment and plan didactic activities that work on the students' skills to know, think, and communicate through images.
In the workbook, things can be erased, schemes can be built, notes can be added, keeping track of what you think is important – in writing or with drawings. Before proposing the activities to the class, the teacher is invited to take some time for his/herself, and get involved, using the notebook to elaborate new ideas based on the context of his/her own sensitivities and curiosities.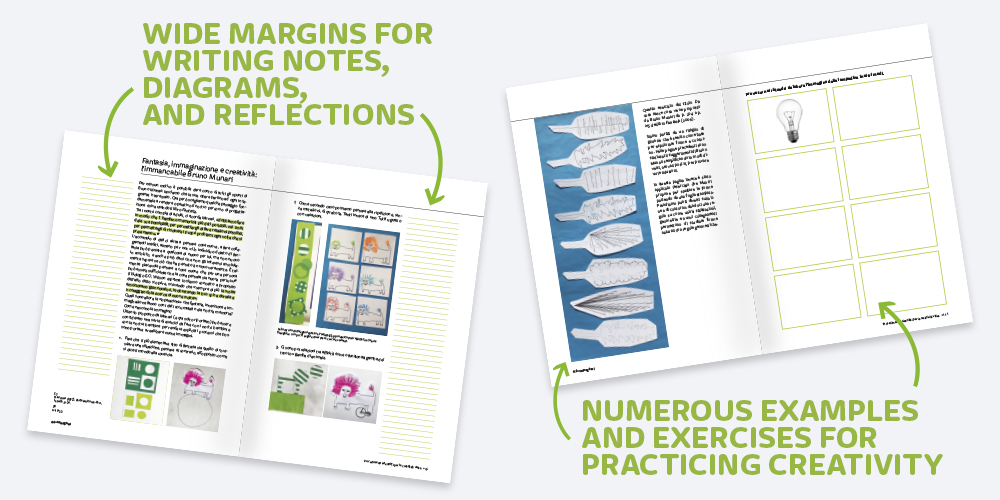 STRUCTURE AND CONTENTS
After an in-depth introduction on the importance of images and visual communication at school, Imaginary presents some scientific procedures useful for stimulating and enhancing visual creativity. Subsequently, the workbook explores the techniques and characteristics of the work of some important figures in the world of art and design (Mirò, Walid Taher, Takei Takeo, Hans Arp and Sophie Taeuber-Arp, Pino Tovaglia, Ladislav Sutnar), giving the teacher additional ideas for workshops that can be done in class.
Leaf through some pages of the book that have been translated into English:
THE AUTHOR
Centro Zaffiria promotes media education, experiments with a divergent and poetic use of technology, develops educational materials and games, designs and implements workshops and initiatives for boys and girls, and shares ideas and projects with teachers and families.