Exercise workbooks for self-help
---
THE SERIES
A new series of exercise workbooks designed to address personal psychological disorders through specific and structured exercises that allow you to independently implement strategies and techniques used in cognitive-behavioural therapy. The workbooks can be used by those who do not want or cannot face a therapeutic path, but also by clinicians to provide exercises for their patients.
STRUCTURE OF THE VOLUME
Each notebook of the series introduces the topic and explains the symptoms under a psychological point of view, and suggests a programme of exercises and questionnaires to allow self-intervention.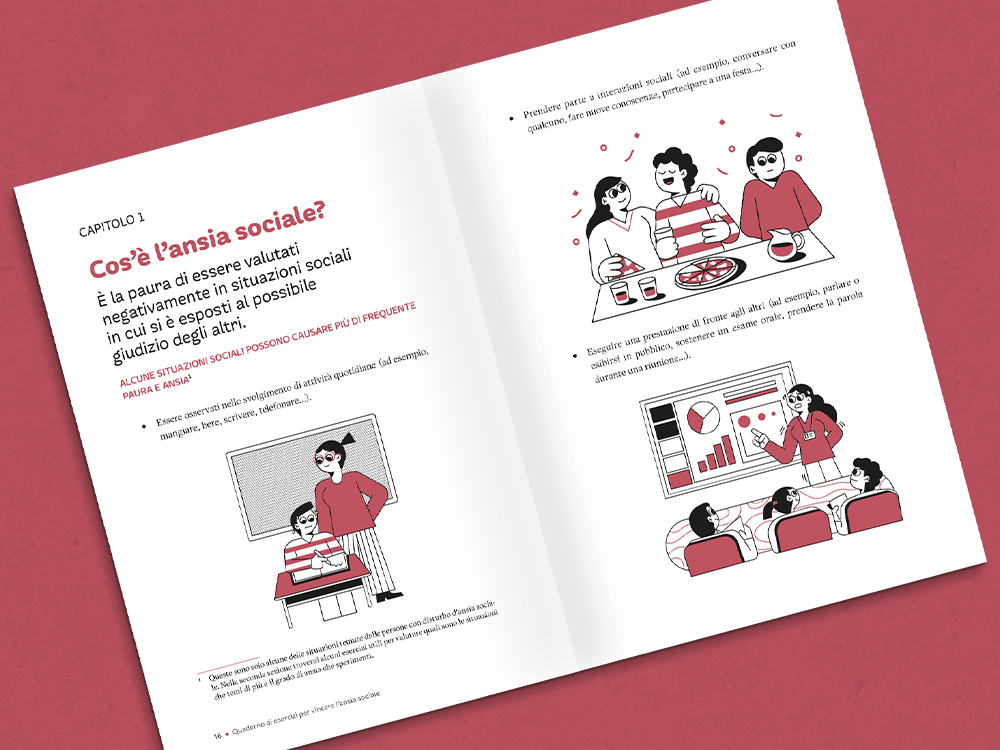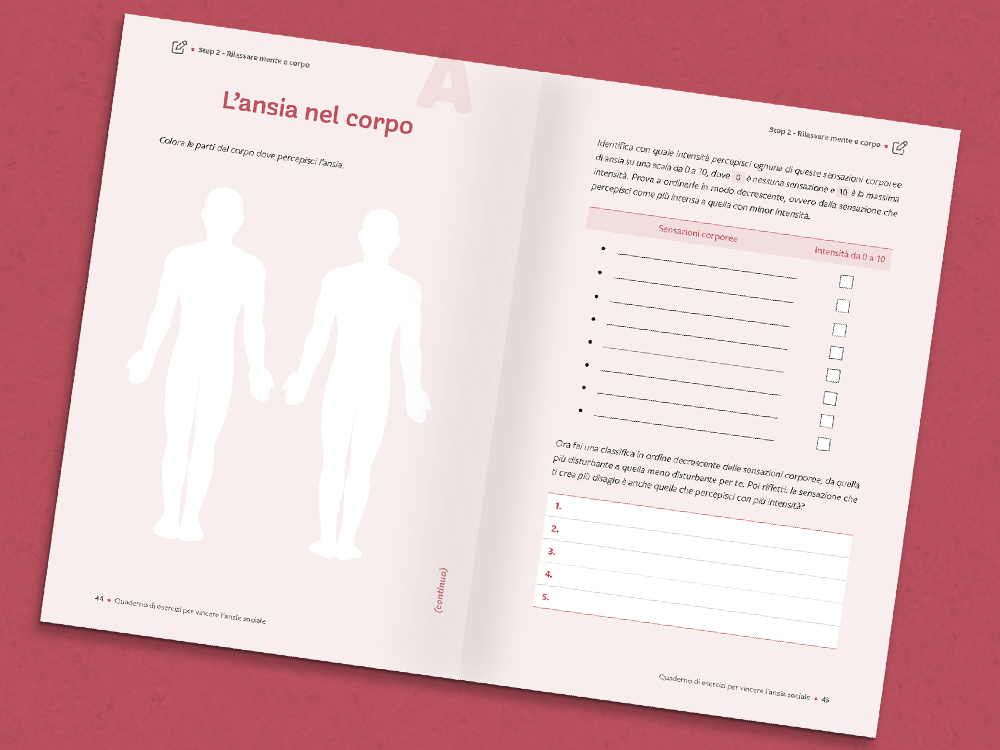 THE VOLUMES IN THE SERIES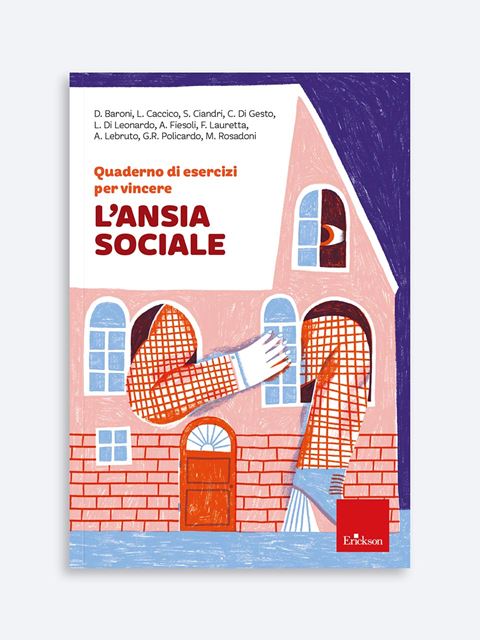 Exercise Workbook For Overcoming Social Anxiety
The volume offers a 10 step self-help programme for people who suffer from social anxiety, complete with exercises, questionnaires and activities to learn how to manage anxiety, live in a calm and balanced way and overcome the fear of being judged by others.
Leaf through some pages of the book which have been translated into English to facilitate your evaluation of the product.