Company background
Our history
Edizioni Centro Studi Erickson, founded by two young psychologists, Dario Ianes and Fabio Folgheraiter, in 1984, was originally a centre for reintegration and rehabilitation of persons with mental disabilities, that used to conduct researches, training and consulting activities in the field of teaching and social work.
Shortly after the opening of the centre, Italy passed laws prescribing the inclusion of persons with disabilities in primary and secondary schools and in workplaces The implication was that most of psychologists, educators, support teachers and volunteers, at that time, needed an adequate training to handle the new scenario Erickson took up the challenge and started a process of cultural mediation translating and publishing theories, methodologies and experiences, mainly coming from UK and USA, which reached a wide circulation and enjoyed an extraordinary reception all over Italy.
Our mission: providing «Ideas that help»
Erickson's mission is: to offer ideas, methodologies and practical tools in support of those who, on a daily basis, deal with the integration of people with disabilities, learning difficulties, remediation and support, social problems and issues related to adolescence.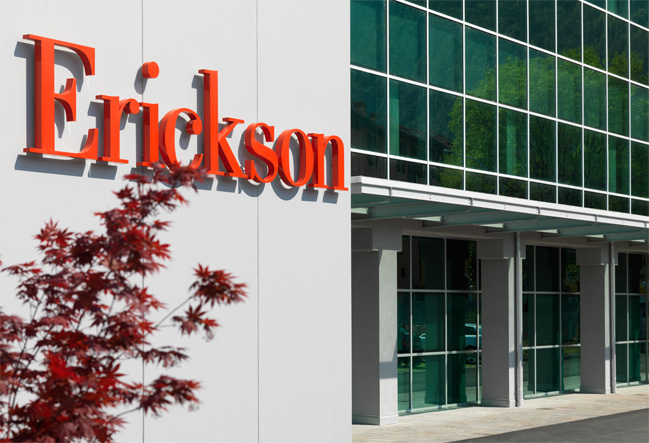 Erickson today
Thanks to its high scientific standards, Erickson has become leader in Italy in publishing, software creation, training and research in the fields of teaching, education, learning disabilities, special needs, full inclusion, applied and clinical psychology, social work and welfare. Our publications are well known and much appreciated because they couple innovative theory and methodology with operational suggestions, case studies and good practices.
Our catalogue
The Erickson catalogue currently contains a wide selection of books and specialized journals, which, in addition to the topic of diversity, deal with remedial and support teaching, issues related to youths and adolescents, psychology (school, applied and clinical psychology) and social work.
In addition to specific titles for professionals, the catalogue also contains books belonging to the series «Understanding with your heart», which targets the general public, helping them to understand and to deal with personal and relational situations in everyday life in a «psychologically correct» way: education, emotions, love, difficulties linked to growing up and disability.
In order to encourage even in little ones a sensible approach to the use of information technology, the Erickson catalogue also offers a wide range of software and multimedia tools, which can all be used at school too on an IWB. An original situation which enables educational and recreational spheres to meet.
This website collects a selection of our titles that better fit international context.
Facts and figures
Over 2,000 books in the catalogue
500 titles translated from foreign languages
450 multimedia products
More than 130 new books published every year
100 training courses offered every year
More than 2,000 authors
Why the name «Erickson»?
Milton H. Erickson (1901-1980) was one of the most interesting figures in the field of psychotherapy in the twentieth century. A famous hypnotist, struck by polio and confined to a wheelchair, he was a living example of how valuable a disabled person can be, just as much and more than an "able-bodied" person. A source of continuing inspiration and a solid reference point for a publisher and training centre founded not only with the intent to help the disabled, but above all to include them in school environments and everyday life, and allow them to be treated with equal dignity.
Our publishers

Dario Ianes
Ordinary Professor of Didactics and Special Pedagogy at the University of Bolzano, on the degree course in Primary Education. He is co-founder of Centro Studi Erickson in Trento, for whom he edits several series, among which Guides and Materials. He is the author of various articles and books and editor of the journal "Learning Difficulties".
Look at a selection of professor Ianes' publications

Fabio Folgheraiter
Professor of Social Work Methodology at the Catholic University of the Sacred Heart in Milan, where he coordinates the bachelor's degree course in Social Services and the Master's degree course in Social Policies and Services for Families, Minors and the Community. He is co-founder of Centro Studi Erickson in Trento, where he is editor of the series «Social work methods and techniques» and the scientific journal «Social Work». He is the author of a number of studies on Social Work and on Social Service policies.
Look at a selection of professor Folgheraiter's publications