"Mini spelling detective stories" is the winner of the 2017 BELMA Special Prize!
---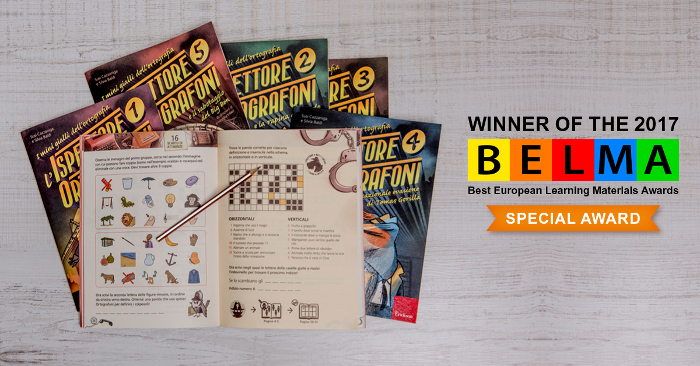 The Prize
Erickson's Mini spelling detective stories, a series of 5 books which helps primary school children learn spelling in a fun way, has just been awarded the Special Prize by the 2017 BELMA (Best European Learning Material Awards) jury.
In the BELMA competition, very high quality educational materials – produced all over Europe -are evaluated every single year.
The Mini spelling detective stories series has been awarded the 2017 BELMA Special Prize based on "the innovative and unique approach they present to a subject, such as spelling, that students may find boring".
Special thanks to…
We would like to take this opportunity to thank everyone who has made this success possible, with a special mention given to the authors of Mini spelling detective stories, Susi Cazzaniga and Silvia Baldi, and the Erickson team who worked on the books: Giuseppe Degara (book designer and story board), Enrico Bortolato (graphic designer and illustrator), Stefania Sartori (editor), Roberto Ghizzo (images), Mirko Pau (layout), and Giordano Pacenza (art director).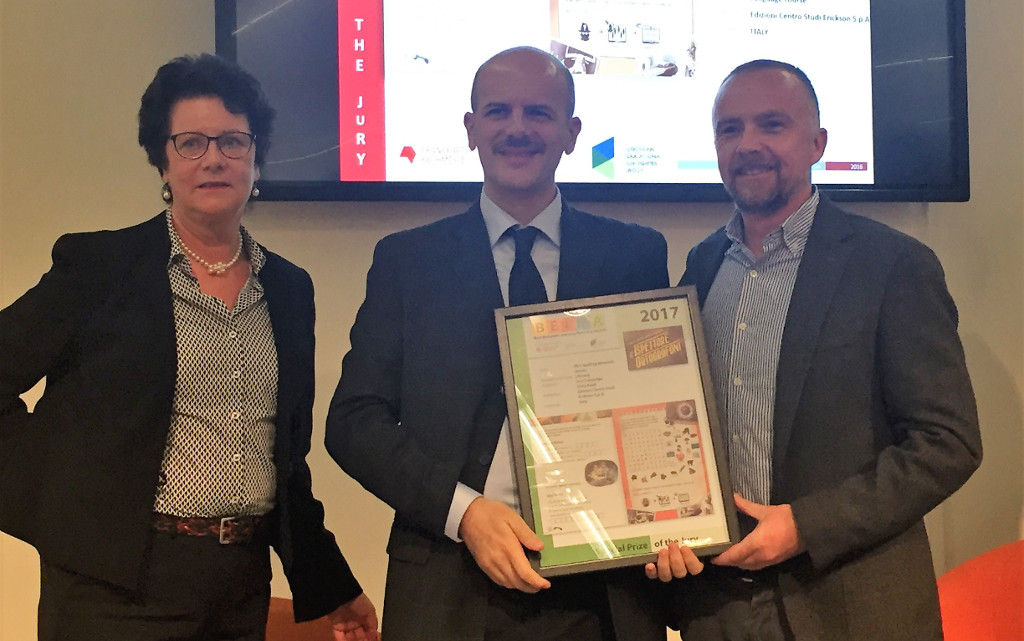 During the awards ceremony held on 11 October 2017 at the Frankfurt Book Fair, Erickson's editorial director Fabio Di Pietro and editor Giuseppe Degara accept the prize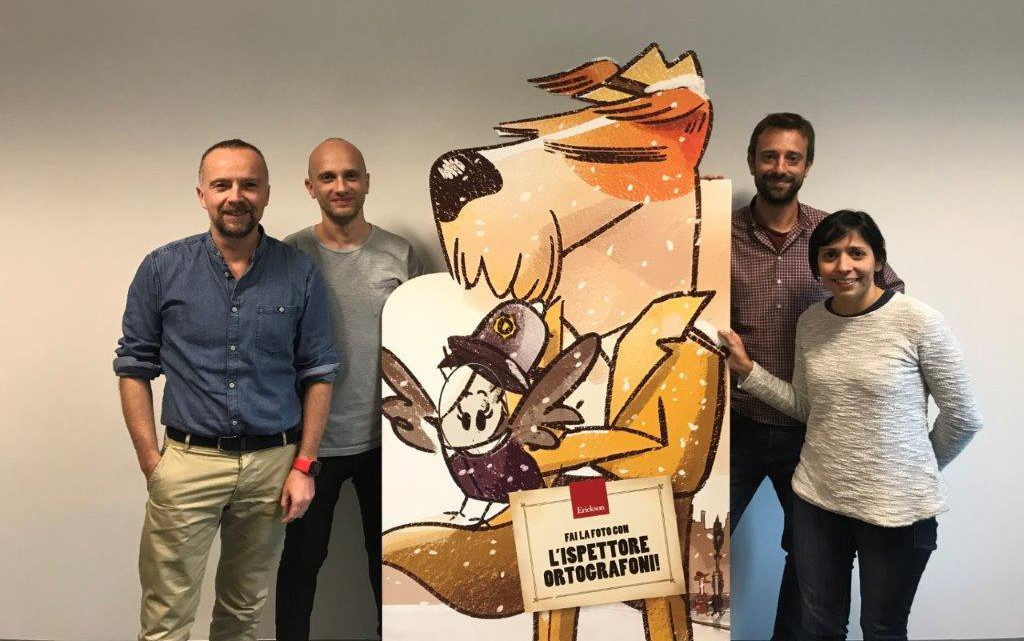 The Erickson team who worked on the series (from left to right): Giuseppe Degara, Mirko Pau, Enrico Bortolato and Stefania Sartori
The series "Mini spelling detective stories"
Would you like to know more about Mini spelling detective stories? Here is some additional information!
Mini spelling detective stories is an innovative series dedicated to primary school children which turns spelling into an opportunity for implicit learning and active enjoyment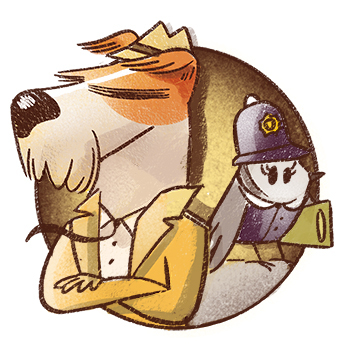 The goal
Each child must help the steadfast Inspector Spellor, a pure breed fox terrier who is extremely renowned in the world of solving crimes, and his assistant Agatha Bird, a tufted titmouse who is training to become an inspector, find those guilty of committing the shocking crimes that have put Scotland Yard on their guard.
The suspects
ASCOTT HAMISH: 45 years old, Barman
EMMA GOAT: 83 years old Ex-Italian, teacher
ROBERT CASTOR: 37 years old, Dockworker
REBECCA FOX: 26 years old, Journalist
ADAM HORSE: 56 years old, Mayor
STELLA CAT: 22 years old, Actress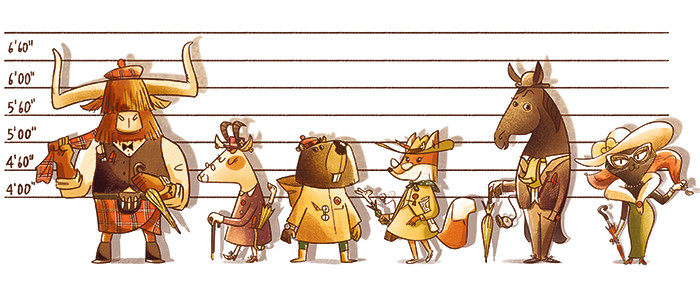 The clues
By solving engaging puzzles, which gradually increase in difficulty at semantic and spelling levels, each child will obtain clues which will serve as conclusive evidence for catching the crook!