Where do we come from? Where are we going? What is at the centre of the earth? How can you explain a rainbow?
Every culture has attempted to answer these and other questions.
It is a fascinating journey into stories, images, decorations and drawings of people who, though far from each other, have tried to give a meaning to the world we live in and to their own lives.
This briefcase contains the drawings Camilla Falsini has made, taking inspiration from the adornments that in centuries past expert hands from around the world engraved or painted onto plates, vases and doors… Community belonging was depicted on a myriad of everyday objects, following a desire to embellish them with signs and symbols which established and built a common imaginary.
Images which therefore make history and can be drawn on for sharing fables and myths from the many different cultures that enrich our schools.
The briefcase contains:
- an exercise book with practical plans and suggestions for activities;
- a two-sided board to create real stories or legendary tales;
- 85 different sized cards to create the stories.

The Narrator's Briefcase
---
A journey into the imaginary of the world's cultures
«In order to imagine, we need images: every teacher knows that the capacity to think in images contributes to the development of creative thought and encourages spontaneous visual creativity» (Marco Dallari)
The narrator's briefcase is a collection of materials - inspired by decorations and ornaments made worldwide throughout the centuries - which aims to stimulate in children the ability to create stories and build narrations. In this game, images become stories. Children can freely associate images and thoughts, find unexpected ideas, get inspiration to invent new fairy tales and myths, and re-elaborate graphic-pictorial materials, giving life to new scenarios.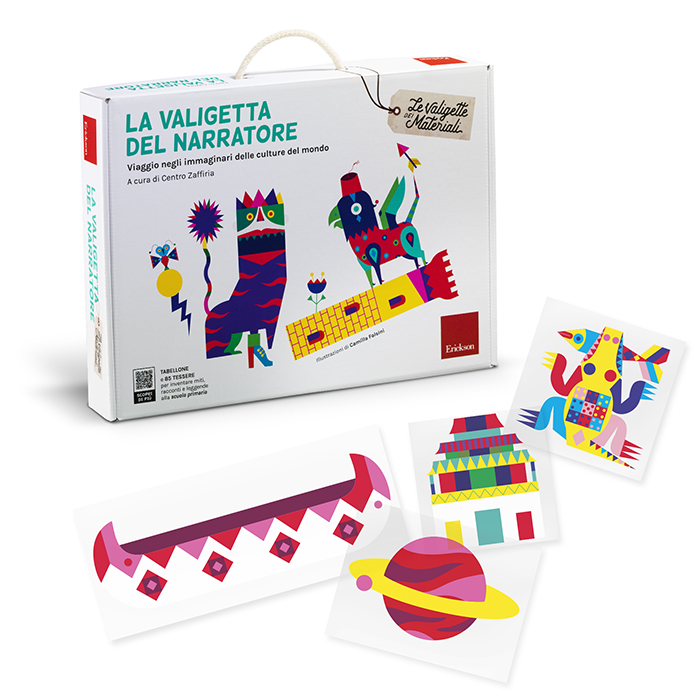 The Materials in the Briefcase
The narrator's briefcase contains: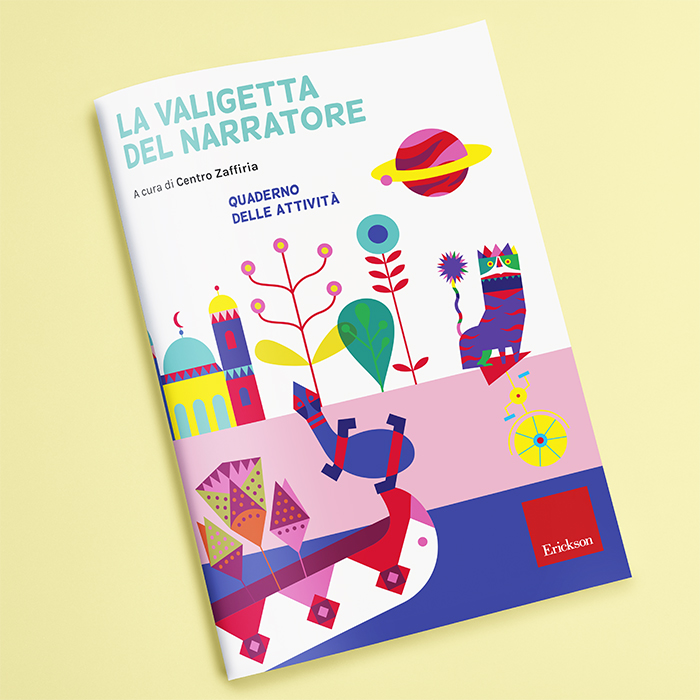 The activity workbook with functional worksheets and numerous ideas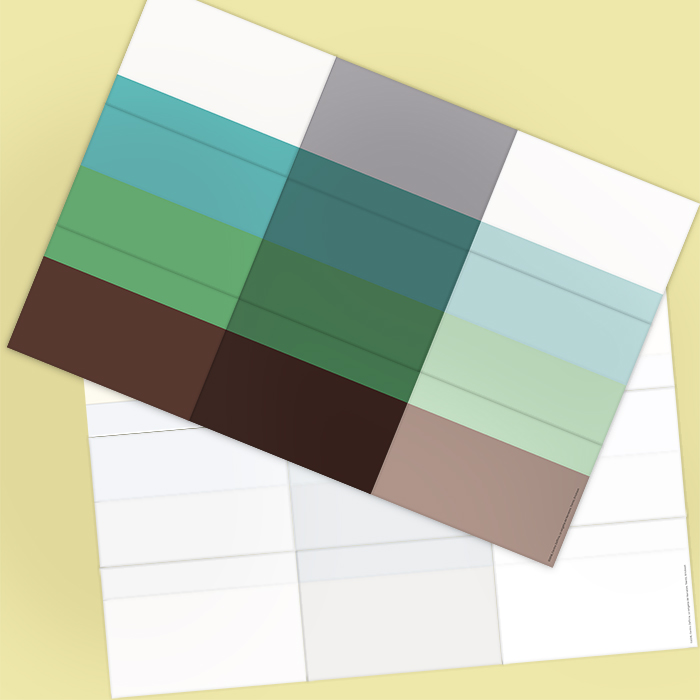 The two-sided poster for creating stories: both real or fictional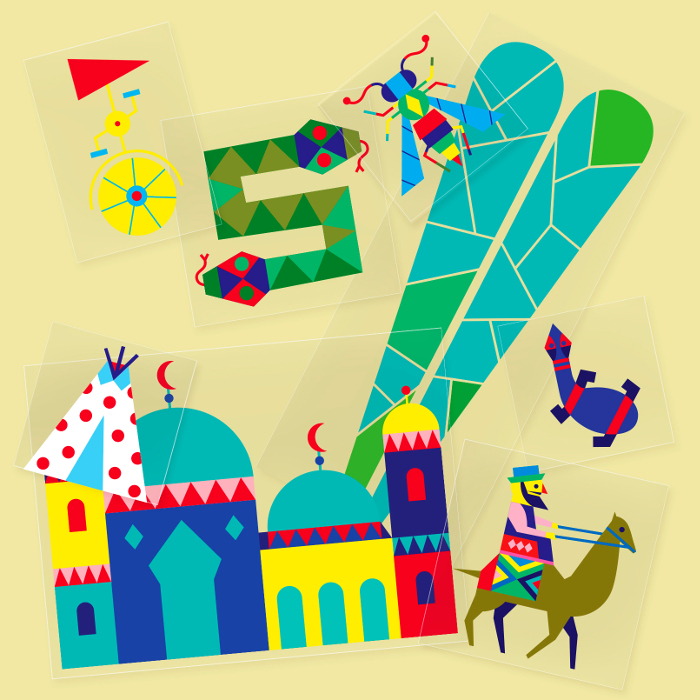 85 cards of various dimensions for building stories
Here are some activities that can be done with the materials in the briefcase
A little excerpt of the activity book translated into English
THE AUTHOR
Centro Zaffiria promotes media education, experiments with a divergent and poetic use of technology, develops educational materials and games, designs and implements workshops and initiatives for boys and girls, and shares ideas and projects with teachers and families.